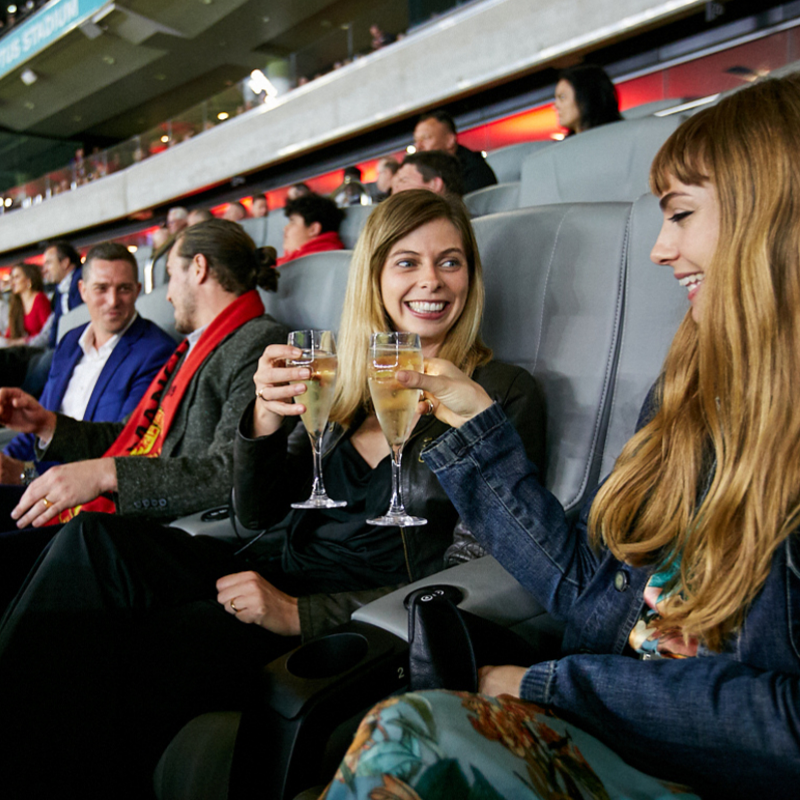 Elevate your experience!
Enjoy premium hospitality offerings tailored for corporate clients or social occasions.
With a yearlong calendar of major events ranging from sport, music and entertainment, the stadium is a one stop destination as the ultimate setting to host your next entertainment experience. Allow the dedicated customer service team to take care of your requests and for you to maximise the time with clients or personal contacts to create a lasting impression.

Combining an exciting atmosphere with unbeatable views, the premium spaces range from thoughtfully designed private suites, traditional open reserve boxes and luxurious function spaces like the Victory Lounge with leather recliner seating! For a more casual premium experience, the Locker Room or Sports Lounge are the idyllic locations when seeking to be amongst the crowds without missing the action.

An additional benefit is the introduction of Matt Moran, Chef and restaurateur behind some of Australia's most celebrated dining establishments. Matt is part of the team as 'Culinary Ambassador' with guests experiencing his inspired menu in select premium locations.
For a tailored approach at your next special occasion or business event we welcome the opportunity to connect with Premium Sales team via [email protected]
Explore our function spaces