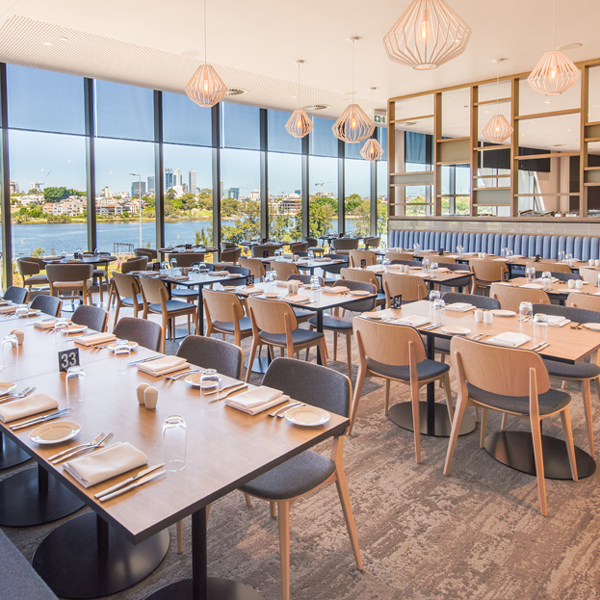 Enjoy coffee, breakfast or lunch against the stunning backdrop of the Swan River and Perth city.
Location
The City View Café is located on the river side of Optus Stadium near Gate D and is accessible via a lift, if required.
Opening Times
The City View Café is open 7am to 3pm (kitchen closes at 2.30pm) every day unless our stadium is being used for a sporting event or concert.
Visit our what's on page to view event day dining options or follow us on Instagram @cityviewcafe or like City View Cafè on Facebook to keep up to date with cafè closures.
Stay up to date with current government regulations regarding Covid-19 here.
FAQs
For all general bookings, please make a booking via OpenTable here.
For group bookings, please email us directly here. Please note we only accept group bookings of 14 - 25 people and we require you to order from one of our pre order forms which will be sent via an email. Please note we longer accept group bookings on Sunday mornings.
City View Cafe is a cashless venue. PLUS there is no surcharge for public holidays!
The café is closed on major event days but opens for event day dining. To see what dining experiences we have coming up, please visit our Stadium Dining page here.
Yes. Decorations are permitted in our venue. A cakeage fee of $4 per person applies to bring your own cake.
Awards