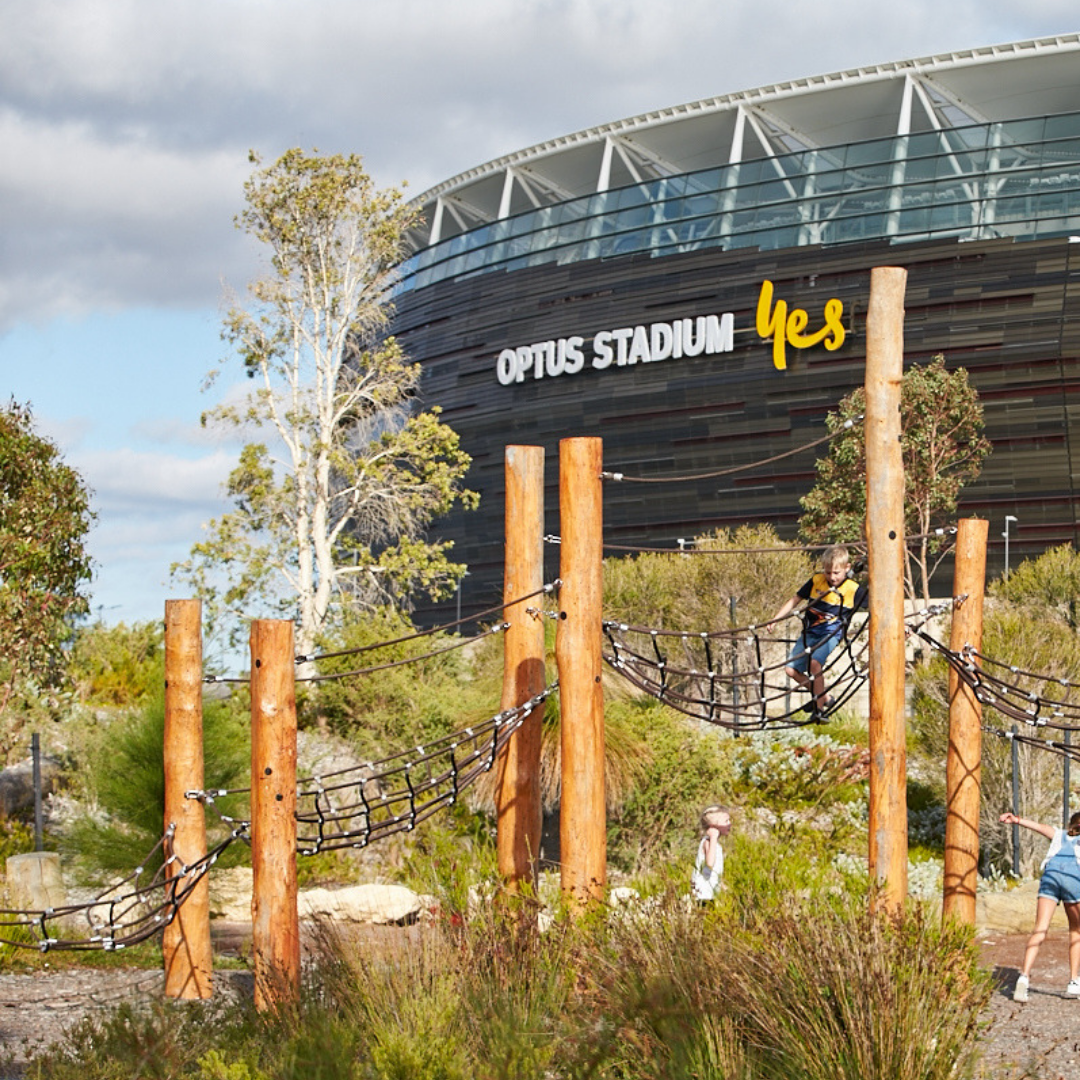 Getting to Stadium Park on a Non-Major Event Day
There are a variety of ways to get to Stadium Park on a non-major event day with free public parking available and trains stopping on weekends at Perth Stadium Station.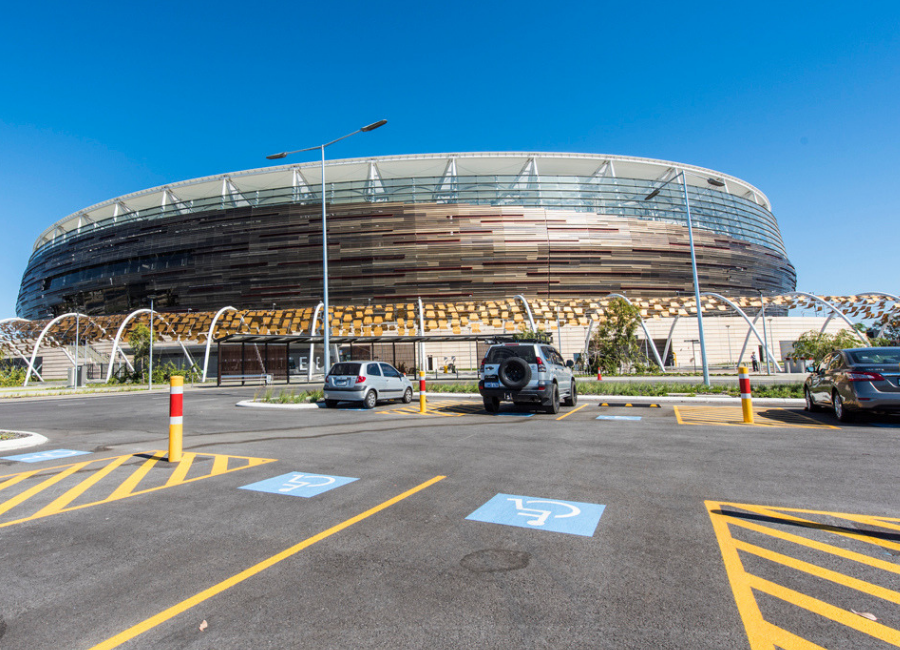 Parking
Free public parking is available at the Stadium on non-major event days.
Private vehicles can park in Marlee Loop carpark accessed via Victoria Park Drive and the Bus Station and Camfield car parks accessed via Roger Mackay Drive or Camfield Drive.
View major event dates on our What's On page when our carparks will be closed.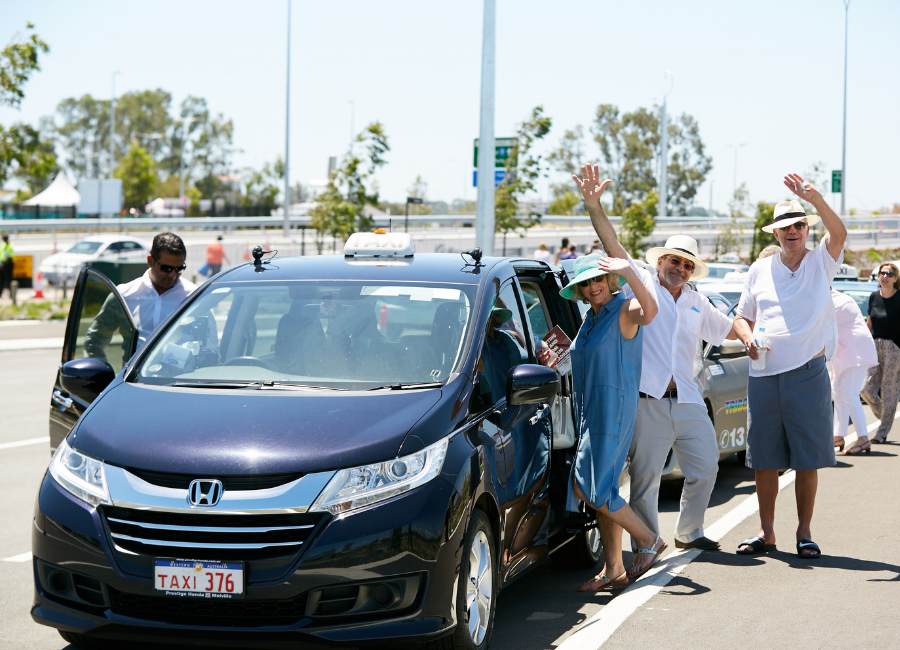 Taxi or Rideshare
A dedicated taxi rank is located adjacent to Victoria Park Drive.
Taxi or rideshare eg. Ola or Uber vehicles can pick up or drop off passengers in the Marlee Loop car park on non-event days.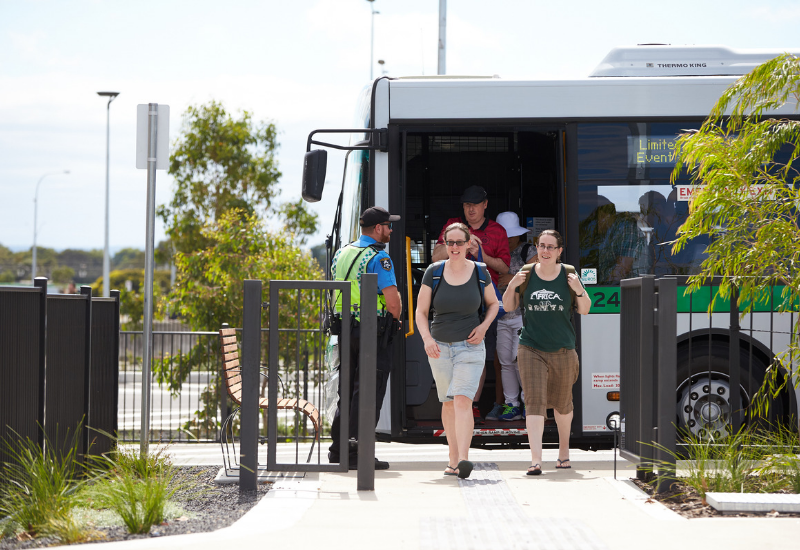 Public Transport
Use the Transperth JourneyPlanner to plan your journey
Armadale Line trains stop at Perth Stadium Station all day Saturday, Sunday and on Public Holidays.

Buses stop regularly near Matagarup Bridge, a pedestrian crossing to the Stadium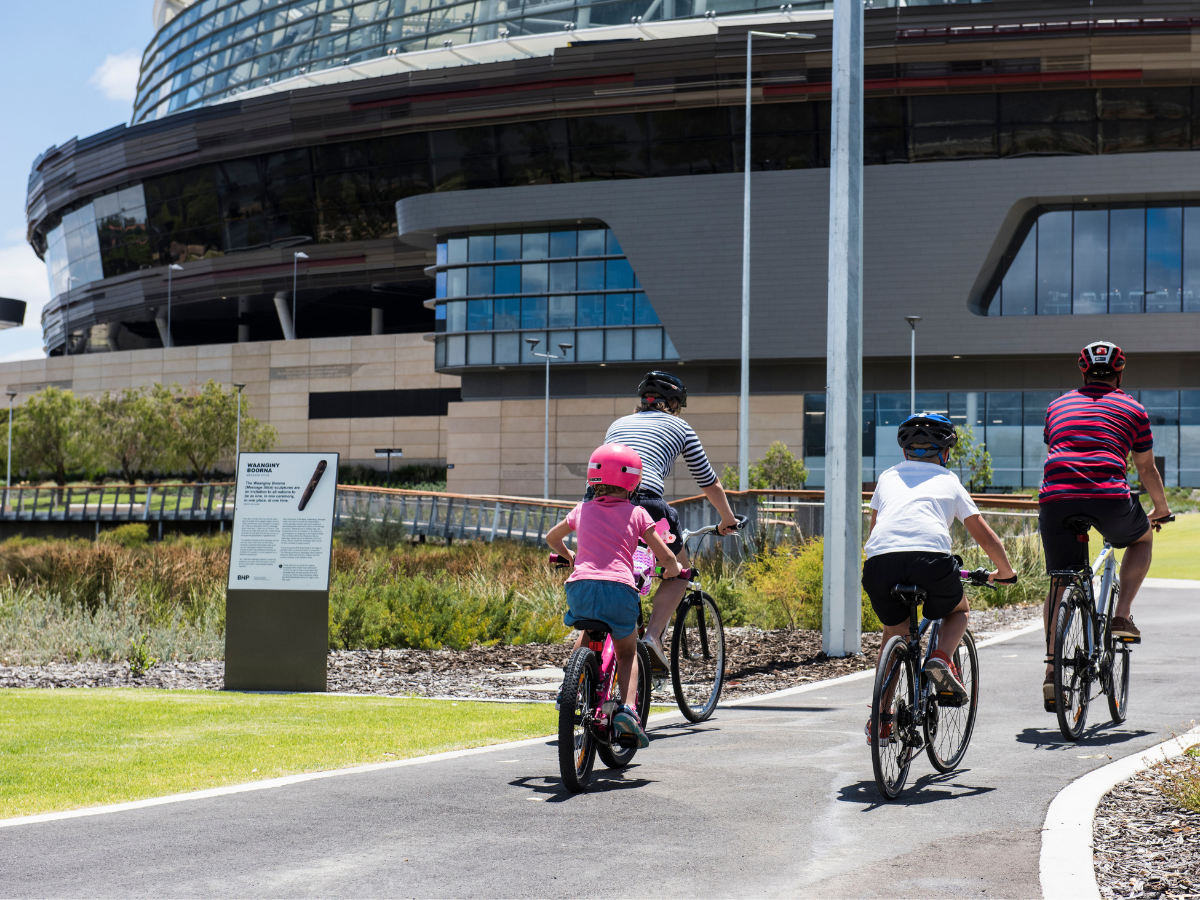 Walking or Cycling
Walkers and cyclists can venture over the Matagarup Bridge, a pedestrian bridge crossing over the Swan River from East Perth. Alternatively, the Burswood Peninsula path provides pedestrian and cycle access to the Stadium Park from all directions.
There are a range of footpaths to Optus Stadium and over 600 bike racks are located around the Stadium Park.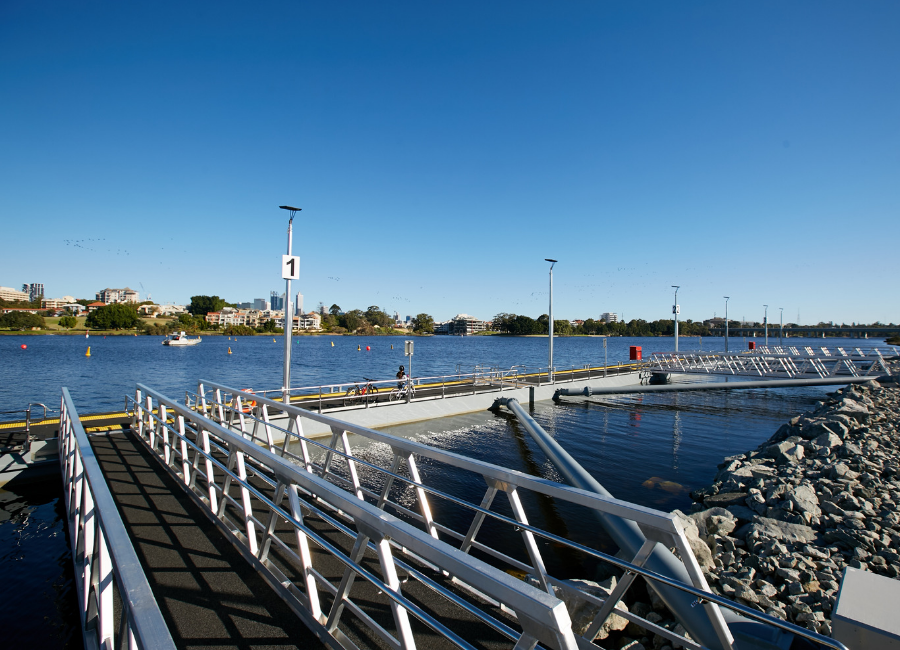 Burswood Jetty
The Burswood Jetty provides an alternative transport option to access Optus Stadium and the surrounding precinct, allowing vessels to drop patrons directly to the Stadium Park.
The Little Ferry Co. stops daily at the Burswood Jetty

The jetty can be utilised for drop-offs and pick-ups from events, with a 15 minute time limit for all public and commercial users.
Plan your journey to Optus Stadium