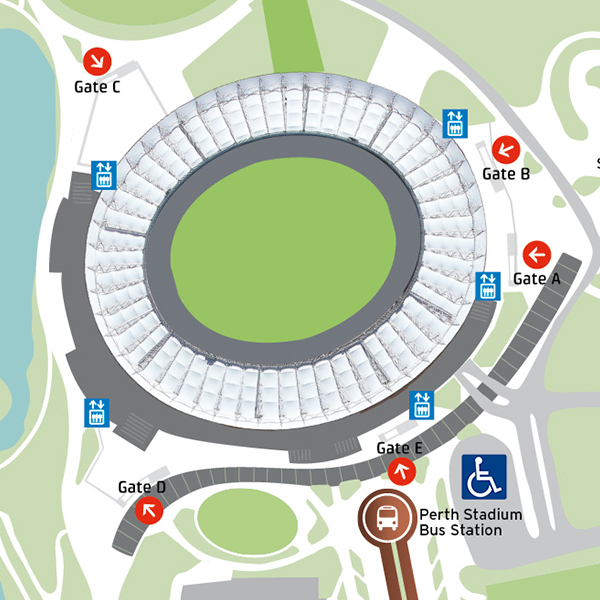 Stadium Park is easily accessible via a range of transport options
By Public Transport

Trains now stop at the Stadium Train Station on weekends. The Stadium Park includes a purpose-built train and bus station to accommodate large crowds attending events at Optus Stadium. For more information visit our Public Transport page.

Private Vehicles

Parking bays are available on non-major event days, however, we urge patrons to use other forms of transport as parking bays are limited.

Walk or Cycle

There is a range of public access paths to Optus Stadium and over 600 bike racks are located around the Stadium Park. Our Stadium Park map below provides possible walking and cycling routes to help you plan your way in. Click here for more information.

ACROD Parking

There is a number of ACROD parking spaces but a parking space is not guaranteed, especially on event days when pre-registration is required. Visit our ACROD Parking page for more information.

Taxi & Rideshare

The primary taxi rank is located off Victoria Park Drive. The taxi rank is adjacent to the Eastern Train Station accessible via the underpass.

In addition, an eight-stand pick up and drop off facility is located on Nelson Avenue in East Perth for taxi and other on-demand transport services to use.

Passengers of these services will be able to access the stadium via a short walk across the Matagarup Bridge. Pick up and drop off for private vehicles is not permitted. Traffic management will be in place.

Ride share drop off and pick up is not permitted along Victoria Park Drive or within the Stadium Park.
Stadium Park Map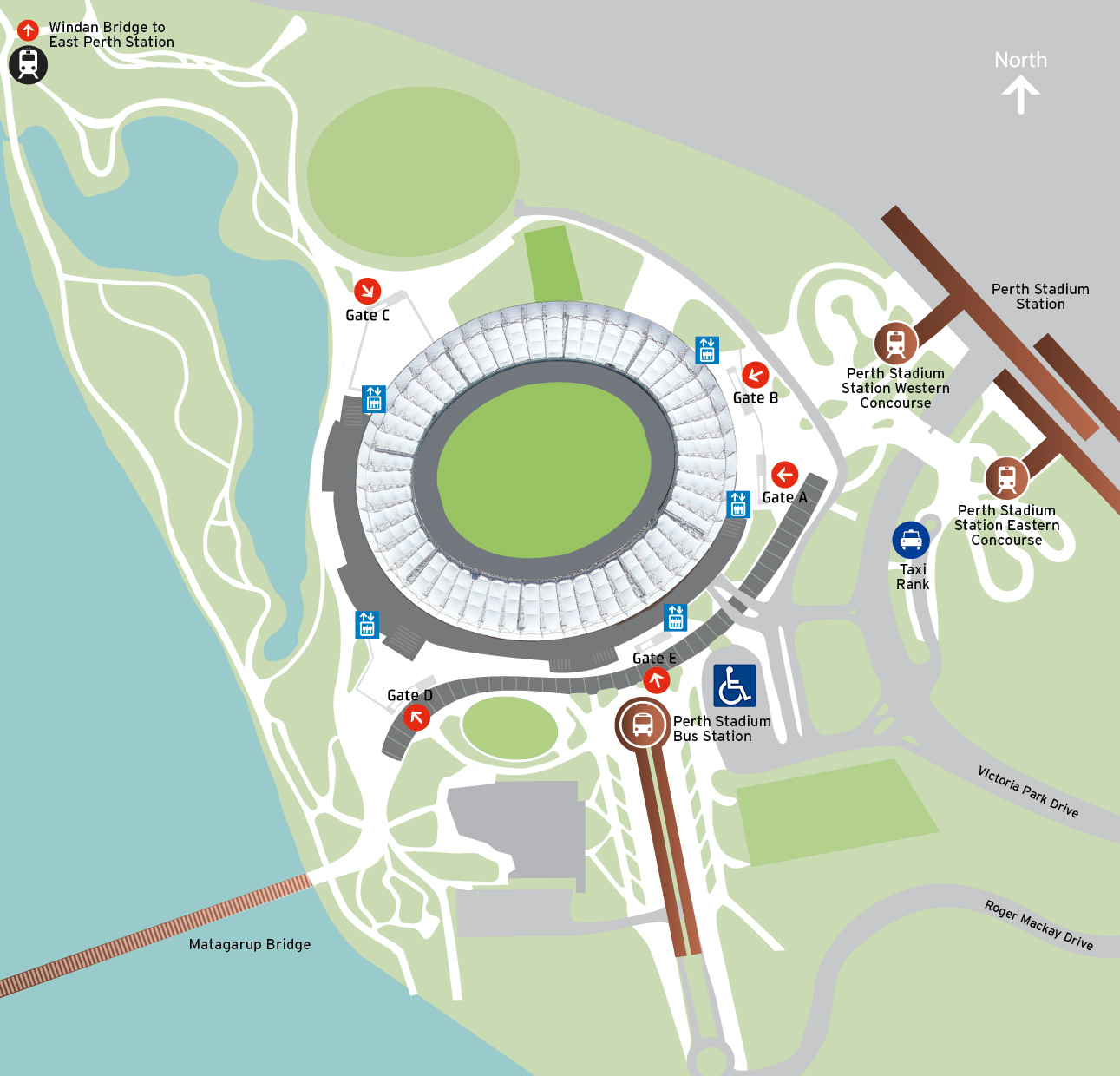 Plan your journey to Optus Stadium