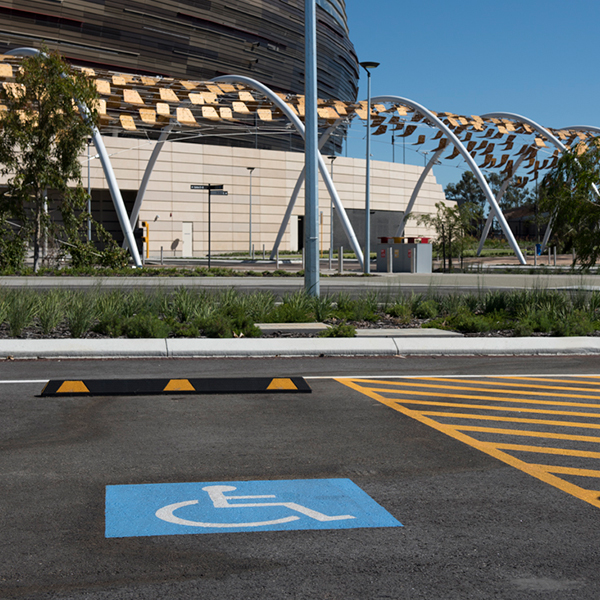 Specific information on how to access Optus Stadium will be available here prior to each event.
Transperth offers a range of accessible services, for more information click here. Transperth fare is included in your event ticket.
Please note, there is limited ACROD parking and a space is not guaranteed. If there are no parking bays available, an ACROD Drop-Off pass can be provided.
To register your interest in ACROD Parking, please complete the form below. To access the ACROD Parking or Drop-Off areas, you must have a valid event ticket, ACROD permit and a parking or drop-off pass.
Registrations for ACROD parking for will open three weeks prior to each event, and will close at 9am on the Monday before each event.
Please note a limited number of bays are available. Successful applicants will be contacted directly and advised if their request can be accommodated. All other ACROD patrons will be able to register for Optus Stadium ACROD drop-off passes.
Passes will be issued by email or can be collected from Optus Stadium ahead of an event.
Use the Transperth JourneyPlanner to accurately plan your trip prior to each event.
Plan your journey to Optus Stadium