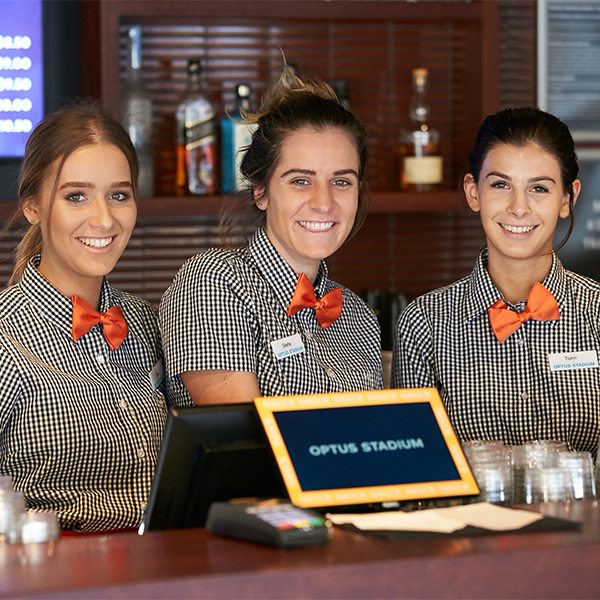 Careers at Optus Stadium
Join the team that creates a fan first experience
Optus Stadium boasts a dynamic, high-achieving team that is dedicated to helping create a 'fans first' experience.
Optus Stadium recognizes that our people are our greatest assets and strive to create an environment that is both inviting and inclusive of all people. We strive to be an employer of choice in the venue management and hospitality industries and aim to develop and lead highly-motivated competent teams and individuals as well as create sustainable employment opportunities for the future.
Optus Stadium employs approximately 2,000 employee's to support the delivery of events of all sizes and look for talent that reflects our diversity and values the 'fans first' experience.
View our current employment opportunities and to register for our talent pools below.
We have been delighted and overwhelmed with the support from the public to assist us in hosting the 2021 Toyota AFL Grand Final, thank you.
Please know that we do not require any additional staff for the 2021 Toyota AFL Grand Final, however if you are interested in working for us, applications will reopen from Friday 1 October 2021.
View available jobs