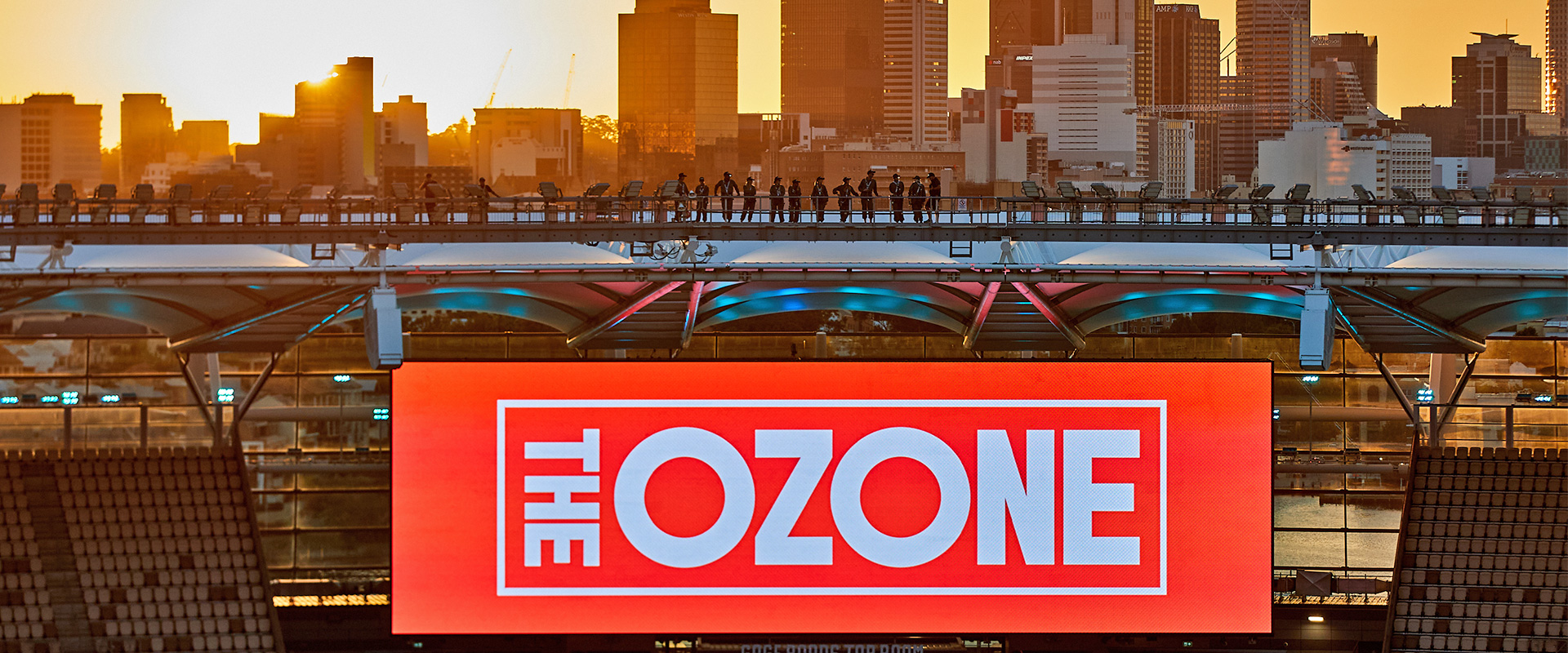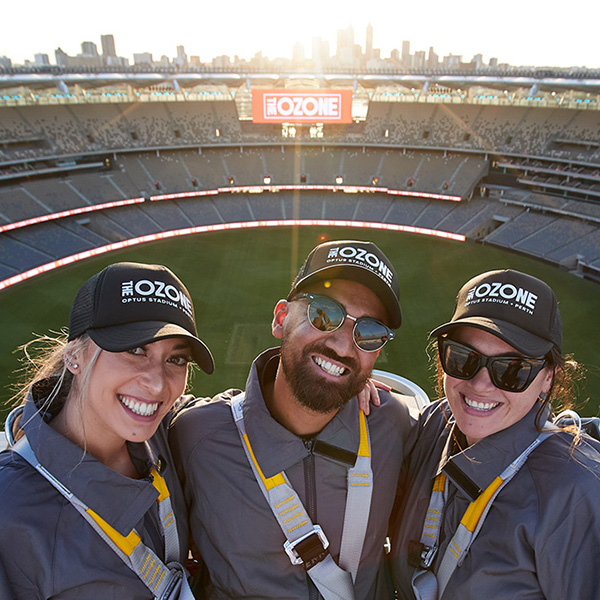 Optus Stadium Rooftop Tours - HALO at The Ozone Perth
HALO
A world class experience from on top of the World's Most Beautiful Stadium.
Experience Perth's newest attraction, HALO. Safe yet exhilarating, after completing 78 steps up to the roof you'll be rewarded with unique city views, get to take a break in the highest seats Optus Stadium has to offer.
Be entertained by our Tour Leaders with stories and information about Optus Stadium and the surrounding skyline, as you enjoy unrivalled views of the stadium below. You'll learn about the stadium's construction and get behind-the-scenes info on how it runs on game day. Take in the field of play from a bird's-eye view, sit in seats 42 metres above the ground. Every moment captured to share with your mates.
Worried about heights? We've got you. Our experienced Tour Leaders will make you feel at home on top of Optus Stadium's roof. You'll be briefed on safety and fitted with a jumpsuit and harness. Locked on for your peace of mind, you can focus on the spectacular views.
Optus Stadium is Perth's greatest attraction, welcoming millions of guests since opening, hosting major sporting events and concerts. Only a few have been on the roof, it's not-to-be-missed.