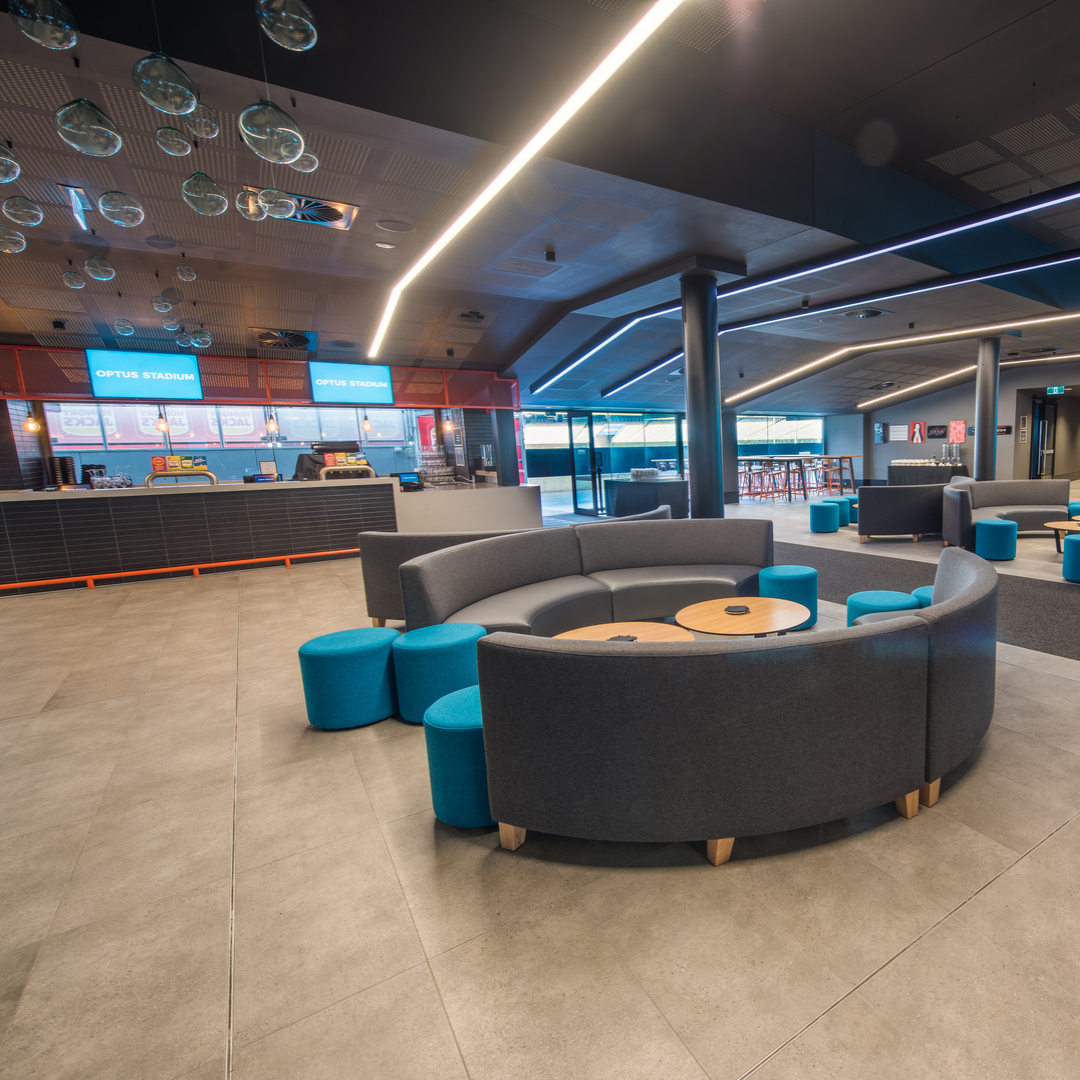 Be a part of the action
Watch the game on the sidelines at Optus Stadium
If you're in The Locker Room, you're in the heart of the sporting action!
An unrivaled location offering an up close and personal experience for you and your guests, the only space where you can smell the grass and hear the calls from the interchange bench. Plus you could give your favourite sporting stars a high five as they run past you onto the playing field.
Located at the edge of the playing surface, The Locker Room offers a relaxed entertaining environment with views of the team warm-up facilities and the media room.
Also offering stadium seating on Level 1, The Locker Rooms provides the freedom to choose where you watch the game.
Download FAQs for information regarding ticketing, timings, dress code and parking
The Locker Room Benefits
Premium beverages
Watch and listen to the post-match press conference
Choice of ground level viewing or Level 1 premium seating

Room Details

Location

Ground Level, North

Cloaking Facilities

Cloaking cupboard in suite

Beverage Service

Private bar in the room

Food Service

Kitchenette within Suite