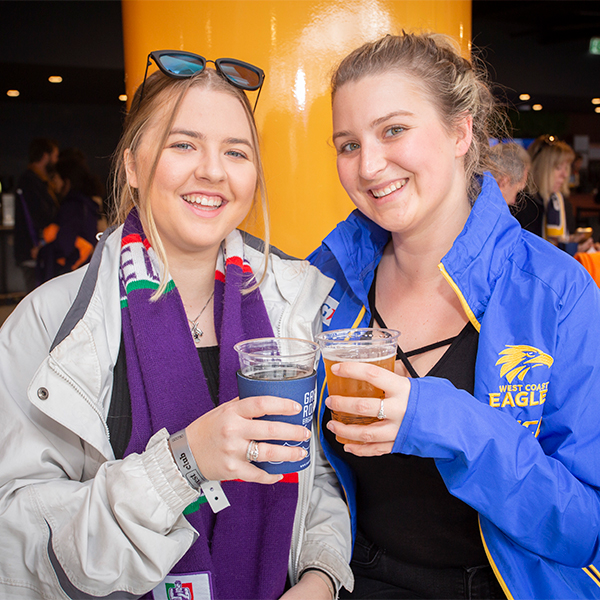 Arriving on Event Day
Gates Open
Refer to the time on your ticket and allow enough time for your journey to Optus Stadium.
Public Transport
Event tickets includes free travel on all Transperth services for three hours pre and post event. Simply show your ticket to the driver or inspector. Optus Stadium recommends to leave the car at home and plan your journey in advance by using the Transperth JourneyPlanner or call the Transperth Info Line on 13 62 13.
Parking
There is no parking at Optus Stadium. Patrons are recommended to drive to their nearest train station or bus stop. Ticket holders are urged to leave the car at home and take advantage of the direct public transport services available for the event that are included with your ticket.
Finding the Bankwest Club
Enter the Stadium via Gate D, as indicated on your event ticket/membership pass.
Access to Level 3 is via the lifts and escalators located at Lobby 135. Customer Service staff and signage will direct you from there to the Bankwest Club.
Finding your Bankwest Club Seat
Something you will notice about the tickets for Optus Stadium is that they reference both your section and your aisle in different places on the ticket. Although it may look confusing, the aisle reference is useful because it directs you to the aisle closest to your seat, which is not necessarily the same as the section number.
Venue Map