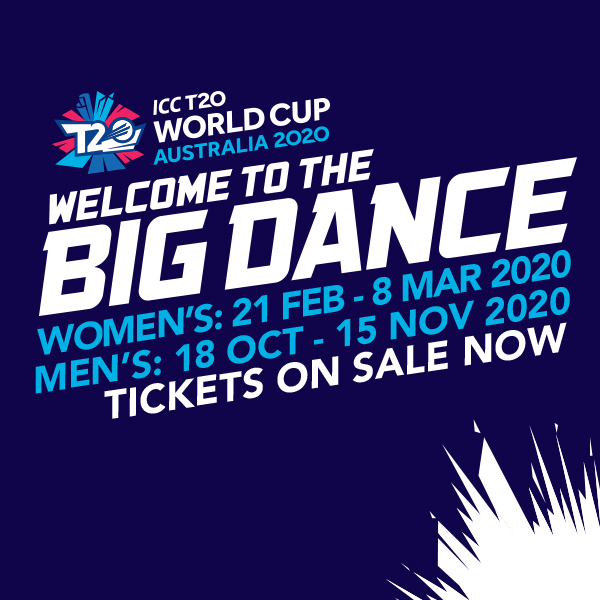 ICC Men's T20 World Cup 2020
ICC Men's T20 World Cup
Tickets on sale now!
Tickets are $5 for children and from $20 for adults across all matches to be held at the Stadium.
The focus is firmly on families and communities in what will be a massive year for cricket.
The Stadium will be hosting a week-long festival of cricket featuring nine of the world's best teams and six matches throughout the opening week of the Super 12 Stage!
The T20 World Cup is the pinnacle global event in the fastest growing format of the game – T20 – and the means by which all 105 ICC Member nations can compete to be world champions.
FIXTURES

Date

Fixture

Time

Saturday 24 October

India vs South Africa

Night

Monday 26 October

Afghanistan vs A2

PM

Monday 26 October

England vs B1

Night

Wednesday 28 October

Afghanistan vs B1

PM

Wednesday 28 October

Australia vs West Indies

Night

Friday 30 October

West Indies vs B2

Night