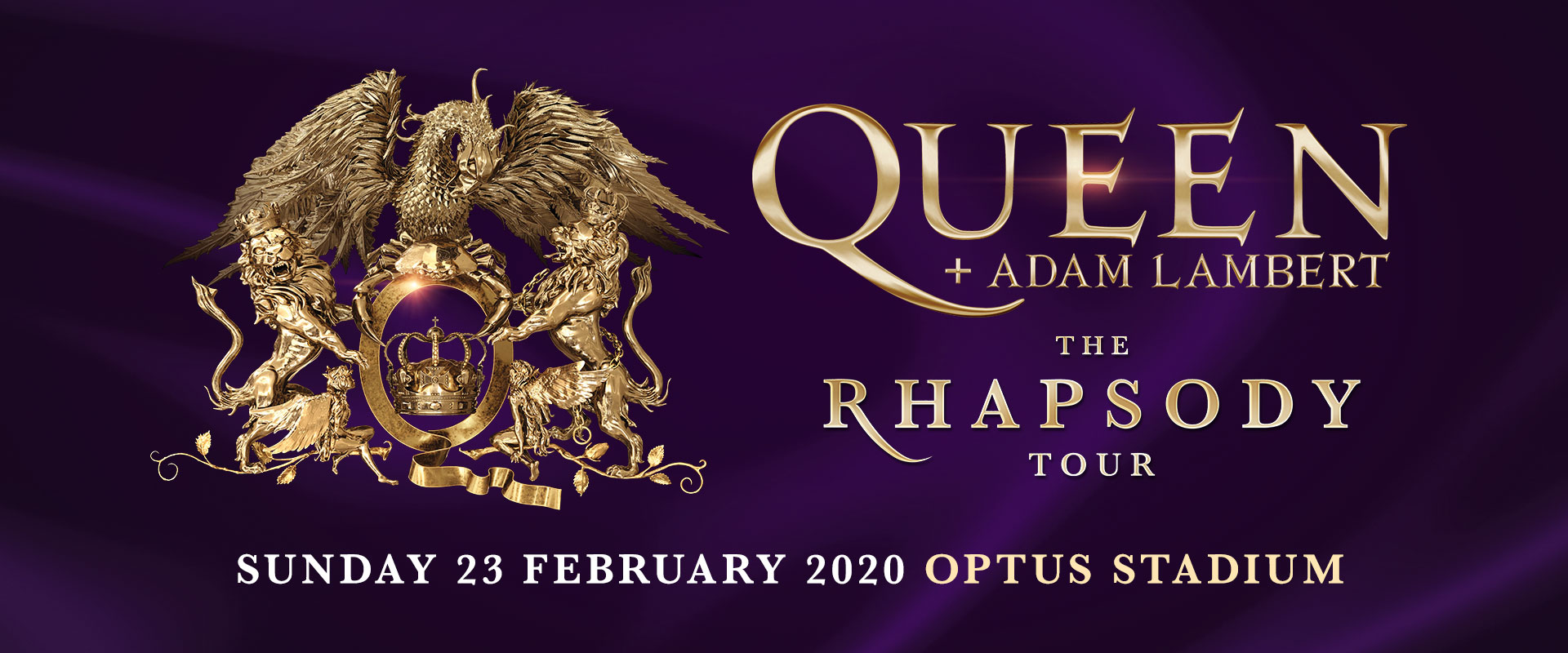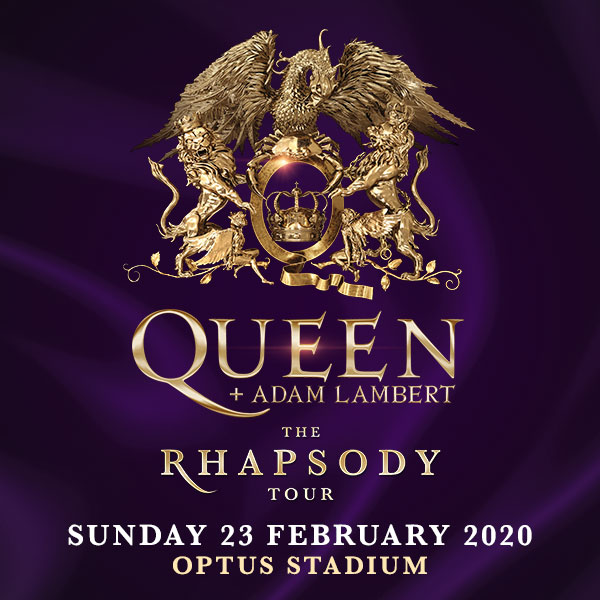 Queen + Adam Lambert – The Rhapsody Tour
Queen + Adam Lambert
The Rhapsody Tour
Sunday 23 February 2020
Lifelong Australian fans and new converts will be thrilled with the news that Queen original band members Brian May and Roger Taylor are teaming up once more with long-time front man Adam Lambert on lead vocals and returning to Australia in February 2020 with a brand-new, spectacular stadium production – The Rhapsody Tour.

Brian May: "This is a great opportunity. Our last tour featured our most ambitious production ever and got us our best notices ever. So we decided to rip it apart and get even more ambitious! Watch out, Australia! "

Adam Lambert: "We have a brand-new visual spectacle that will reframe these iconic songs and we are excited to reveal the show to Australian fans!"
Premium Hospitality
Want to see the show in style? Secure your VIP treatment!
Call our Sales Team on 1300 323 466 or complete the form below.
We'll be in touch to discuss a premium hospitality package to suit your individual or business needs. Catering for groups from 2 - 32, enjoy the finest the stadium has to offer – however be quick, these packages won't last long.