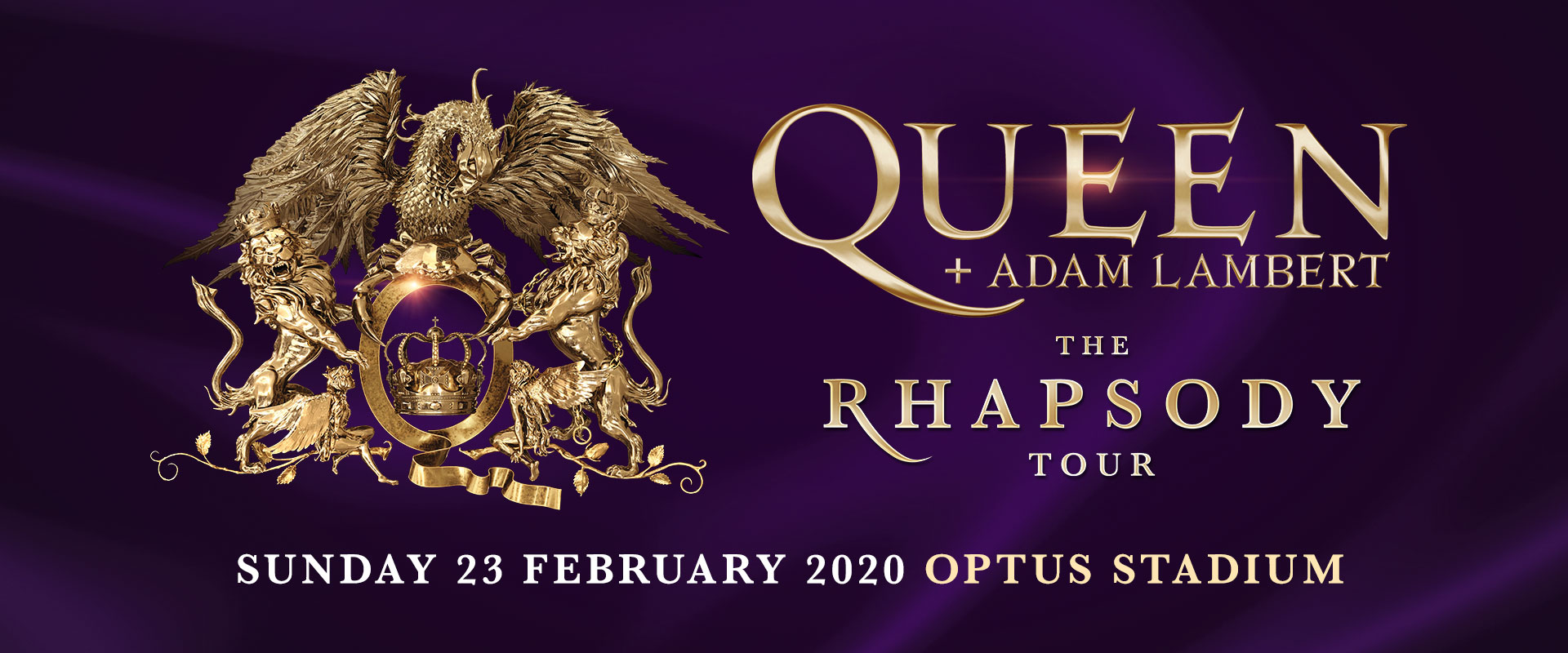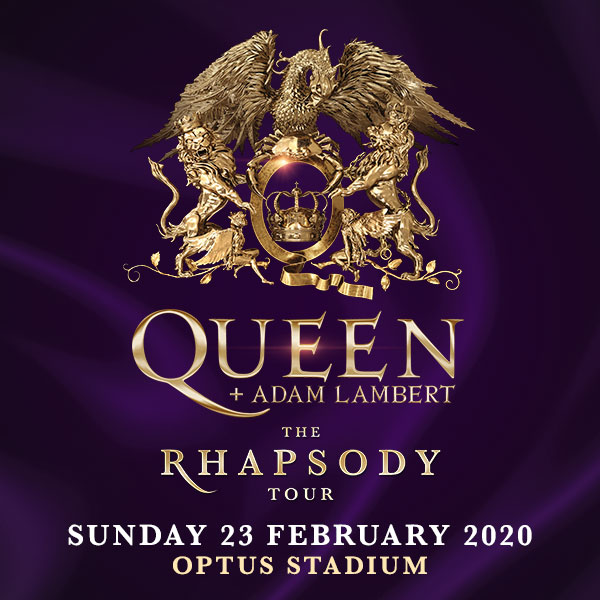 Queen + Adam Lambert – The Rhapsody Tour
Queen + Adam Lambert
The Rhapsody Tour
Sunday 23 February 2020
Box Offices Open 5:00pm
Gates Open 6:30pm
Show Commences 8:30pm
Lifelong Australian fans and new converts will be thrilled with the news that Queen original band members Brian May and Roger Taylor are teaming up once more with long-time front man Adam Lambert on lead vocals and returning to Australia in February 2020 with a brand-new, spectacular stadium production – The Rhapsody Tour.
Catching public tranport to the Stadium?
Plan your journey and arrive early to get the most out of your concert night!
Special event buses only operate 1 hour after the concert
Direct trains to Stadium Station will depart Perth frequently from 4.49pm

Premium Hospitality
Want to see the show in style? Secure your VIP treatment!
Call our Sales Team on 1300 323 466 (Mon - Fri, 9am - 5pm WST) or complete the form below.