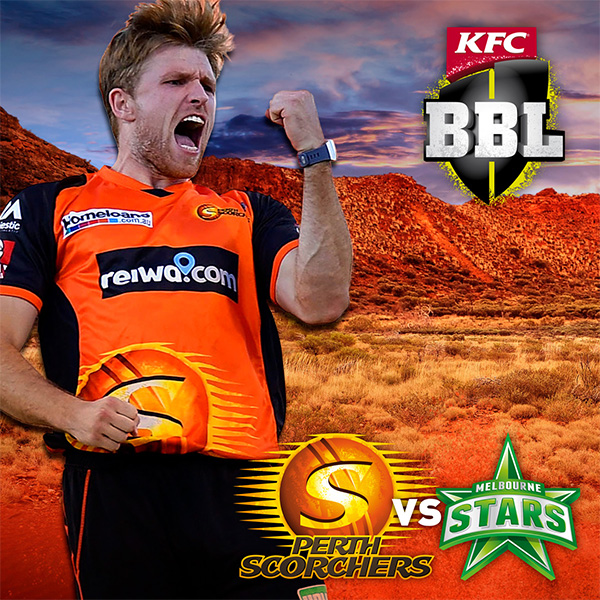 Perth Scorchers v Melbourne Stars
Perth Scorchers v
Melbourne Stars
Tickets On Sale Thursday 4 October!
The final home match of the BBL season will not be one you will want to miss.
What better way to cap off the holiday season, than watching the Perth Scorchers in action for the final time!
With something for everyone, purchase your tickets from 4 October!
BBL – Perth Scorchers v Melbourne Stars
Sunday 3 February 2019
6:15 pm Start Time