Construction Fact Sheet
Construction of Optus Stadium and the surrounding Stadium Park commenced on Sunday 7 December 2014. See below for interesting facts and key milestones: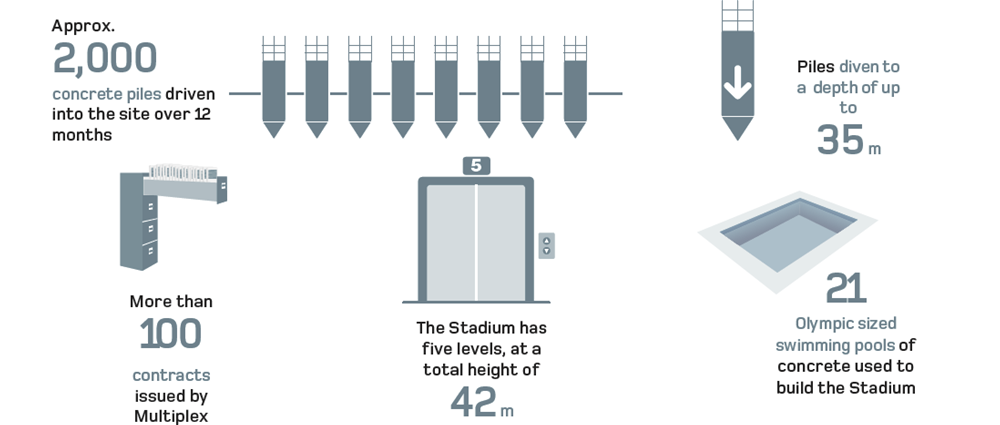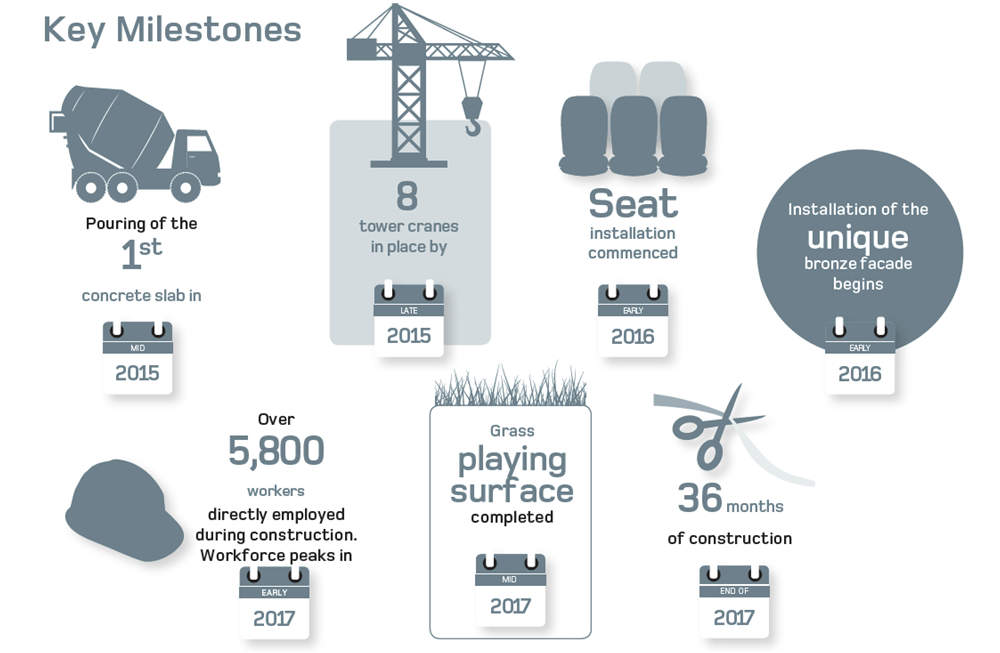 Construction facts:
Approx. 2,000 concrete piles driven into the site over 12 months.
Each pile driven to a depth of 35m
More than 100 contracts issued by Multiplex.
The Stadium has five levels, at a total height of 42m.
21 Olympic sized swimming pools of concrete used to build the Stadium.
Key milestones:
Pouring of the 1st concrete slab in mid-2015

Eight tower cranes in place by end of 2015

Seat installation commenced early 2016

Installation of the unique bronze facade begins early 2016

Over 5,800 workers directly employed during construction. Workforce peaks in early 2017.

Grass playing service completed in mid-2017

36 months of construction ending in 2017