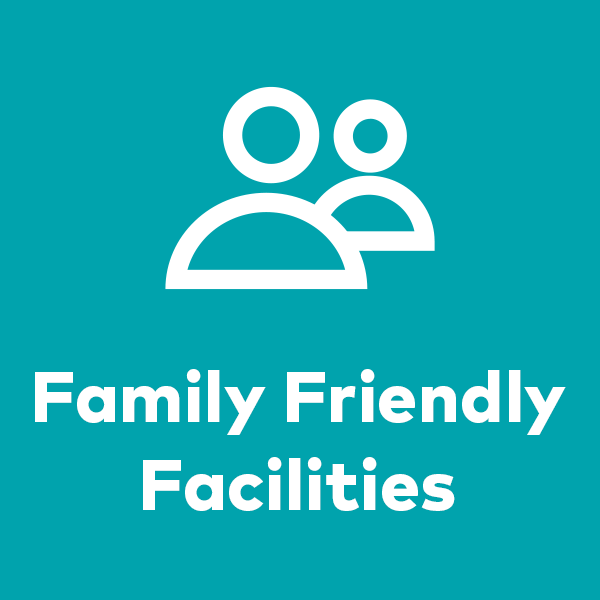 Family Friendly Facilities
Family Friendly Facilities
Family Friendly Facilities
Optus Stadium has been designed with families in mind and has a number of facilities to cater to your needs.
Baby Change
There are 5 Parenting rooms throughout Optus Stadium. Each are equipped with changing tables and comfortable chairs for feeding. Doors are automated for easy entry with a pram. Please refer to the map for their locations.
Breastfeeding areas
Optus Stadium welcomes breastfeeding anywhere throughout the Stadium, but parents are also able to utilise the baby change rooms for feeding and changing nappies.
Cloaking for prams and strollers
For safety reasons, strollers and prams are not permitted in the Optus Stadium seating bowl. Strollers and prams may be stored in cloakrooms provided adjacent to the entry gates of Optus Stadium.
Babes in arms
Entry terms and conditions for babes in arms and young children can be different for each event, please check the event specific page here or contact Optus Stadium here for further information.
Lost children
In the event that a child is lost, we ask that patrons contact their nearest security guard, staff member or patrolling police immediately. You can also text the Patron Assistant Number - 0409 317 771.
Play areas
The Chevron Parkland is located along the Swan River foreshore and covers 2.6 hectares. It includes six nature playgrounds catering for children of all ages and abilities and has been designed to provide wind and sun protection throughout the year. It also includes BBQ and picnic facilities.