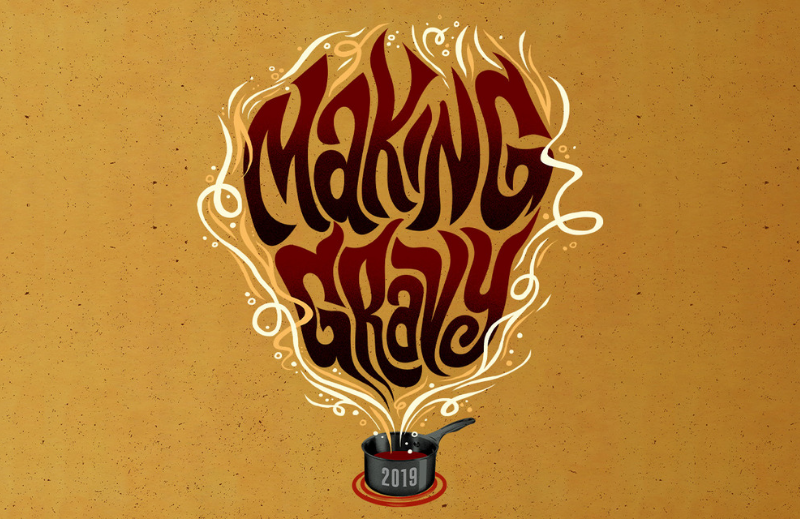 With special guests Courtney Barnett, Kate Miller-Heidke and Marlon Williams
Saturday 7 December 2019 – Stadium Park at Optus Stadium
Who's gonna make the gravy with Paul Kelly this year?
Some of Australia and New Zealand's finest musical exports, Courtney Barnett, Kate Miller-Heidke, and Marlon Williams, will join the legendary songwriter on this world class line-up on the Making Gravy tour.
Back by popular demand - and now in its third year, the Making Gravy tour kicks off the festive season celebrations with the music of Paul Kelly's four decade-long career, reserving a special place for the Christmas classic 'How To Make Gravy'. The special guests, selected by Paul, elevate the outdoor concert series to a new level, highlighting the best and brightest local talent in today's scene. The tour will head to Perth for the first time this year, kicking off at Stadium Park at Optus Stadium on Saturday 7 December.
It's perfect timing, with Kelly's just-announced new greatest hits album Songs From The South (1985 - 2019) being released on November 15 through EMI Australia. Inducted into the ARIA Hall of Fame in 1997, Paul Kelly is renowned as one of Australia's greatest performers and songwriters, with a prolific 24 studio albums, multiple film soundtracks, and two live albums to his name. He's toured Australia countless times, both as headliner and occasionally in support of greats like Bob Dylan and Leonard Cohen, and in 2017 was awarded the Order of Australia for his distinguished service to the performing arts and the promotion of the national identity through his contributions as singer, songwriter and musician.
One of Australian music's biggest success stories in recent years belongs to Courtney Barnett. Armed with a distinctive voice, wickedly insightful lyricism, and simple yet ferocious guitar work, it's little wonder reviews packed with superlatives follow her like a shadow. Sharing with Paul Kelly an innate ability to conjure a uniquely Australian feel, she's the perfect addition to the top of the Making Gravy bill, with tracks like 'Avant Gardener', 'Elevator Operator', and 'Nameless Faceless'.
In a whole different way, the legendary Kate Miller-Heidke took Australia to the world with her show-stopping top 10 performance of 'Zero Gravity' at the Eurovision Song Contest. The award-winning singer-songwriter has soared across indie-pop, folk, and opera - the only artist in history to perform at the New York Metropolitan Opera, the Eurovision Song Contest, and Coachella. With four studio albums to her name, the classically-trained, multi-platinum artist has also written for and performed in operas and stage productions around the world, and is currently working on her fifth studio album.
New Zealand's most alluring voice, Marlon Williams, will also join Paul Kelly around the country on the Making Gravy tour. His unforgettable tone has captivated audiences around the world, plucking at our collective heartstrings with tracks like 'What's Chasing You', 'Beautiful Dress', and 'Nobody Gets What They Want Anymore (feat. Aldous Harding)'.
Over the last few years, Making Gravy has become an unmissable live music experience. Christmas has come early with this unbeatable line-up, so get your tickets now so you don't miss out.
FRONTIER MEMBERS PRE-SALE
via frontiertouring.com/makinggravy
Runs 24 hours from: Tuesday 20 August (10am AWST)
or until pre-sale allocation exhausted
PAUL KELLY PRE-SALE
via paulkelly.com.au/subscribe
Runs 24 hours from: Tuesday 20 August (10am AWST)
or until pre-sale allocation exhausted
OPTUS STADIUM PRE-SALE
Runs 24 hours from: Wednesday 21 August (1pm AWST)
or until pre-sale allocation exhausted
GENERAL PUBLIC ON SALE
via Ticketmaster
Begins: Friday 23 August (12pm local time)
Please note under 18 year olds must be accompanied by a parent/legal guardian.