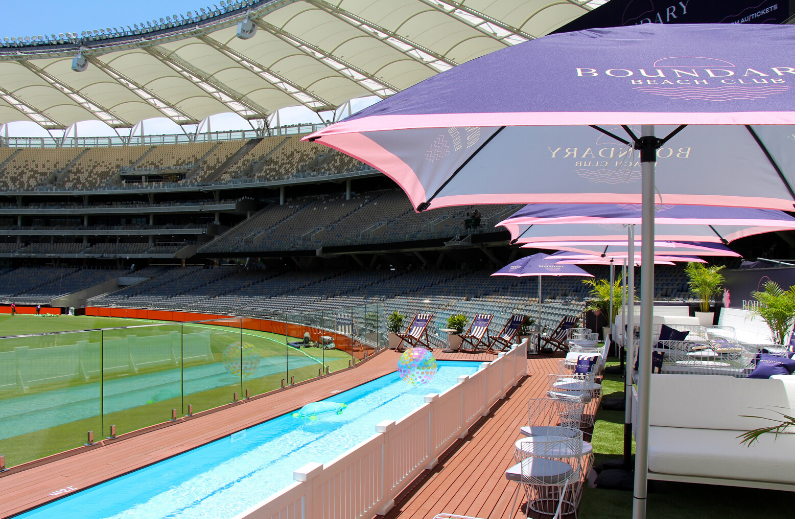 Have you ever wanted to watch the cricket up close and be sitting in a pool at the same time?
Well now you can!
After removal of an entire block of seating, the exclusive Boundary Beach Club has been transported into the Stadium.
You can soak in all the action and watch the best of the best compete in the Test from the ultimate beach side location in the new Boundary Beach Club. Arguably the hottest (or coolest) place to be seen at this summer!
The pool stretches 14m long and built across three bays of Perth Stadium.

How to get into the Boundary Beach Club?
Entry to The Boundary Beach Club will be by way of pre-match promotions or at match upgrades and fan's will be able to experience The Beach Club for a two-hour session
Buy a Domain Test ticket to watch the cricket before 8pm WST Friday 13 December 2019 to go into the draw to gain access
Purchase a $250 Telethon ticket with all profits going to support Foodbank WA's School Breakfast Program
*100 people per two-hour session and minors will need to be accompanied by a parent or guardian.