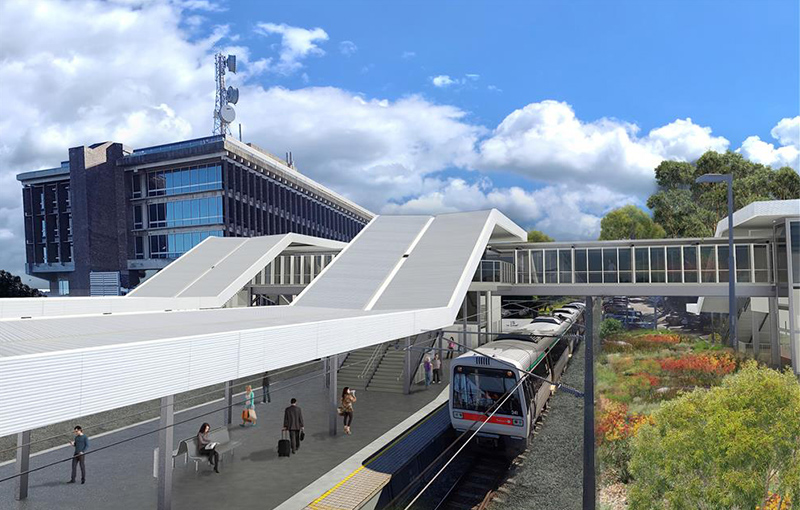 Work will start this month on a $25 million Liberal National Government upgrade to East Perth Station to make the station more modern, accessible and better able to host larger crowds expected once Perth Stadium opens.
$25 million Liberal National Government investment in public transport infrastructure
Works include new lifts, upgraded walkways and concourse and platforms to facilitate special-event train services
Part of the $358 million integrated transport solution for the Perth Stadium
Transport Minister Dean Nalder said the redevelopment at East Perth Station was part of the $358 million integrated transport solution for the Perth Stadium.
"About 7,500 people of a capacity crowd of 60,000 people are expected to use the station as their route to and from the new stadium," Mr Nalder said.
"In addition to ensuring the station is able to meet the increased level of patronage on Perth Stadium event days, the works will meet the Disability Discrimination Act (DDA) requirements for such a facility.
"This upgrade will benefit fans heading to the stadium, Transperth passengers using the Midland Line and regional travellers accessing Transwa services from the East Perth rail and coach terminal."
The major works at East Perth Station will involve lengthening the station platform; replacing the existing pedestrian bridge with a new wider, covered and DDA-compliant bridge; installing four new lifts and stairs; new bike facilities; and a rail crossover.
The platform will also be resurfaced and new tactile markers will be installed to help people with vision impairment to use the station.
Disability Services Minister Donna Faragher said it was wonderful to see the breadth of design features included in the project to ensure accessibility at East Perth Station for people of all abilities.
"The State's vision is that our community is welcoming to everyone – the changes to the station certainly reflect this aspiration, and mean that it will be easier for many people with disability to travel in and out of East Perth to enjoy major local events."
The work is expected to be completed by the end of 2017.
Fact file
East Perth Station is about 25 minutes walking distance from the stadium
The State Government's co-ordinated transport plan for Perth Stadium forecasts about 83% of patrons will use public transport to get to and from the venue
Stadium Station and the East Perth Station upgrade are being completed by the Prism Alliance (PTA, Laing O'Rourke and AECOM)
There are about 700 boardings at East Perth Station on an average weekday