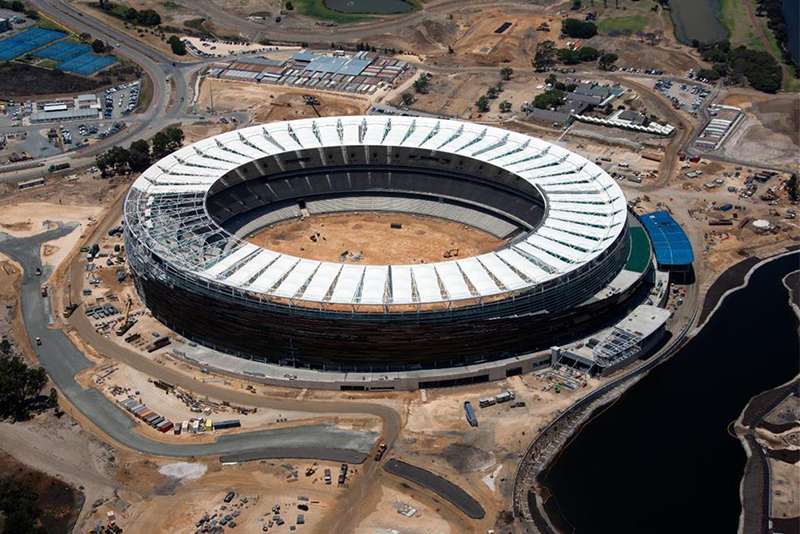 One of the biggest rivalries in world sport is coming to Perth Stadium in 2019 when Western Australia hosts its first ever Bledisloe Cup match.
Rugby union's biggest rivals, Australia and New Zealand head to WA
Only Bledisloe Cup match on Australian soil before 2019 Rugby World Cup
Supported by Liberal National Government through Tourism Western Australia
Premier and Tourism Minister Colin Barnett today announced the Liberal National Government, through Tourism Western Australia, had secured the match between the Qantas Wallabies and New Zealand's All Blacks.
"The Bledisloe Cup has been fiercely contested between these two rugby powerhouses since the 1930s; in fact both nations even disagree over the year the cup began," Mr Barnett said.
"It is a great coup for Western Australia to host this spectacular sporting event at the magnificent Perth Stadium.
"It will be the only time the All Blacks and the Wallabies play on Australian soil in 2019 in the lead up to the Rugby World Cup, and we expect thousands of people to travel to Perth from the Eastern States and overseas for the game.
"The match will be broadcast across Australia and internationally, providing a great platform to show off our transforming city and world-class new stadium to the world."
The Premier said having a facility such as Perth Stadium meant Western Australia could now host some of the world's biggest sporting events such as the Bledisloe Cup, which would have an enormous flow-on effect for the State's economy.
"In 2015-16, visitors to and within WA spent $9.6 billion during their stay in the State and we want to see that figure grow to $12 billion by 2020," Mr Barnett said.
"Events will help us reach that goal, which is why we committed $30 million in the State Budget towards bringing business, sporting and entertainment events to Western Australia, including a $19 million investment to activate Perth Stadium."
The Premier said today marked two years since the start of the construction of Perth Stadium, which was on schedule to open in early 2018.
"Perth Stadium is a world-class facility that can be adapted for a range of sports, attracting international sporting events, which we otherwise would not have been able to host. For this event, we may well see 65,000 fans using Perth Stadium's expanded rugby mode."
Fact file
Western Australia hosted its first international rugby union match in 1998 when the Wallabies took on South Africa at Subiaco Oval (now known as Domain Stadium)
Since 2001, the State has hosted regular international rugby matches including during the 2003 Rugby World Cup
For more information, visit http://www.rugby.com.au