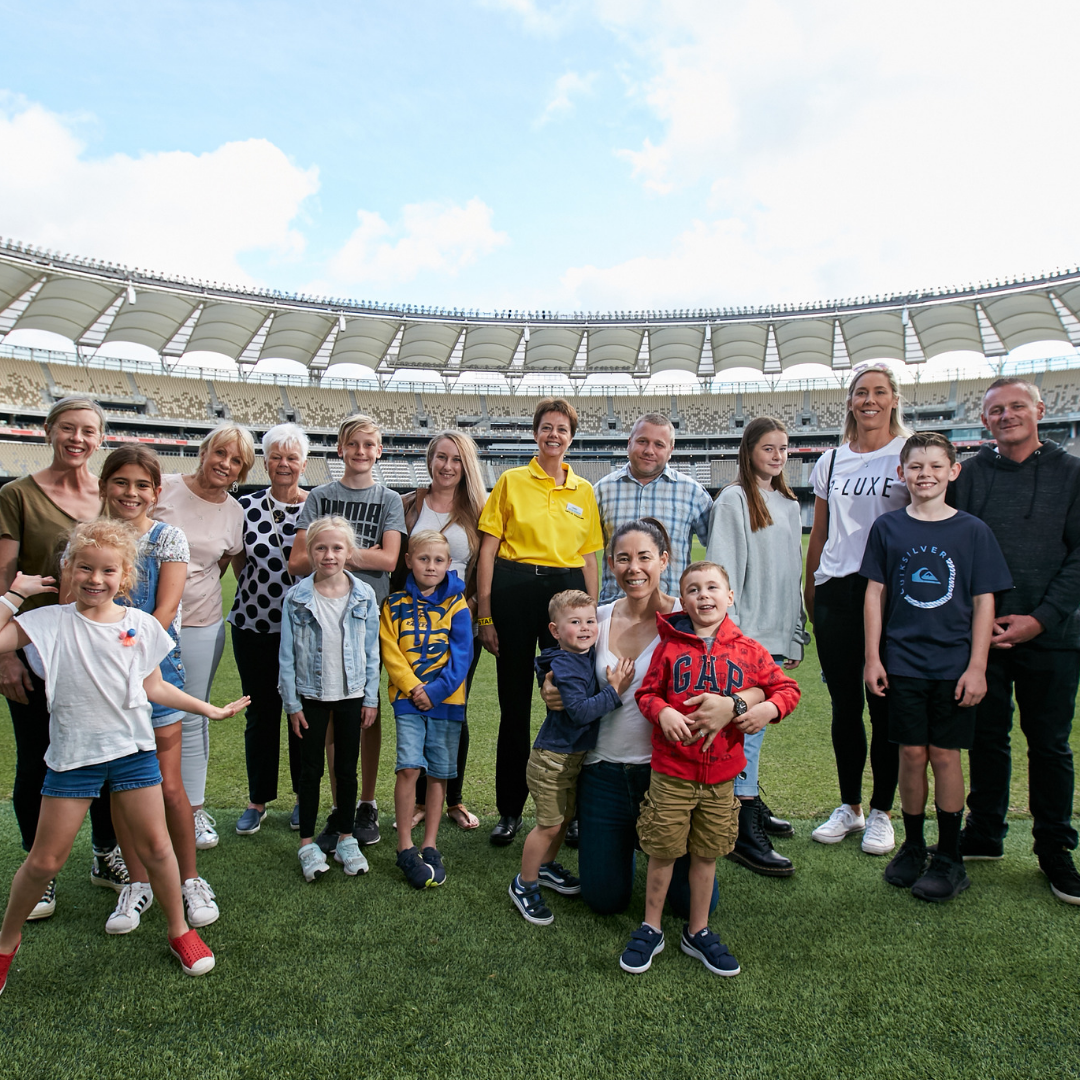 Optus Stadium Tours
It's great to see AFL and fans returning to Optus Stadium.

Our tours business is still on hold whilst we provide the best facilities possible to our home and away AFL teams. The tour just isn't the same without access to the team's changing rooms, and unfortunately that's off-bounds for the general public for the foreseeable future.

We will host tours again and we are working on an amazing new tours program that will be available to fans and visitors as soon as the time is right. We thank you for your patience.
Stadium Tour Gift Cards
Optus Stadium Tours are still a great gift, so these are still available for purchase online and they can be redeemed when the Stadium Tours reopen.
If you are still holding a booking or want to extend your gift cards expiry date, our friendly team will help you do that. Please get in touch.
Tours Office
Please contact us via the enquiry form below if you have any questions or call the Tours Office directly.
Monday to Friday: 9am – 4pm
Phone: (08) 6247 5000
Enhance your experience with Optus Stadium