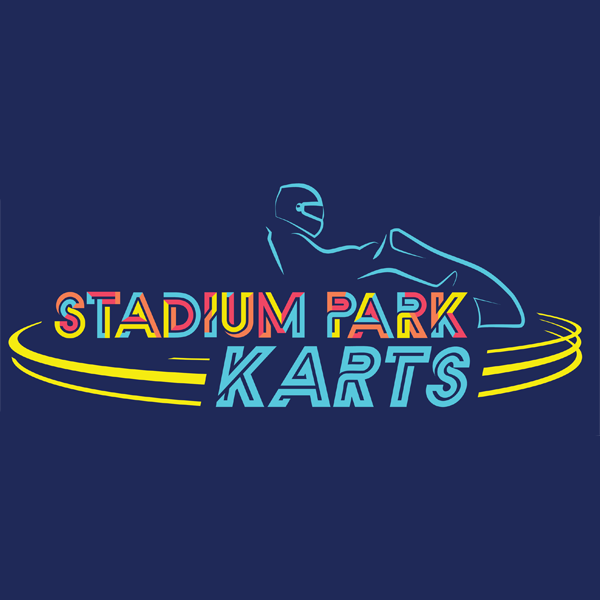 Stadium Park Karts
Coming soon!
Start revving those engines... Stadium Park Karts are back for a second limited season run until 18 March!
In an Australian first, you will get the opportunity to race around the Most Beautiful Stadium in the World in Ricciardo Karts developed by F1 driver, and WA's own, Daniel Ricciardo, and operated by Perth's leading go kart centre, The Kart Centre.
Race your friends, family, or colleagues at high speed around the 730m track that winds through the Stadium Station offering unique views of the Stadium and Matagarup Bridge.
Go Karts at Optus Stadium can cater for all ages and abilities with dual Karts available for those requiring assistance.
Pricing
| | |
| --- | --- |
| 1 x 10 Minute Race | $60 |
| 2 x 10 Minute Races | $100 |
| 3 x 10 Minute Races | $140 |
Please note that an online booking charge is imposed by our third-party provider. Those charges will be displayed at the time of checkout.
Pit Lane Combo
Racing is hungry work. Fill up your tank post-race with the Pit Lane combo. A succulent Wagyu beef patty topped with Spanish chorizo, roasted capsicum, rocket, camembert and cornichon aioli, served on a brioche bun. All that food accompanied by a refreshing Gage Roads Pipe Dreams Coastal Lager. Grab a Pit Lane Combo at the City View Café for just $25, from 11am- 2:30pm. The Café is open from 7am - 3pm. Last place shouts!
The Track
Our track is 730m long and takes you through the Stadium Station corrals, under both platforms and through the Victoria Park Drive underpass offering incredible views of Optus Stadium and Matagarup Brigde.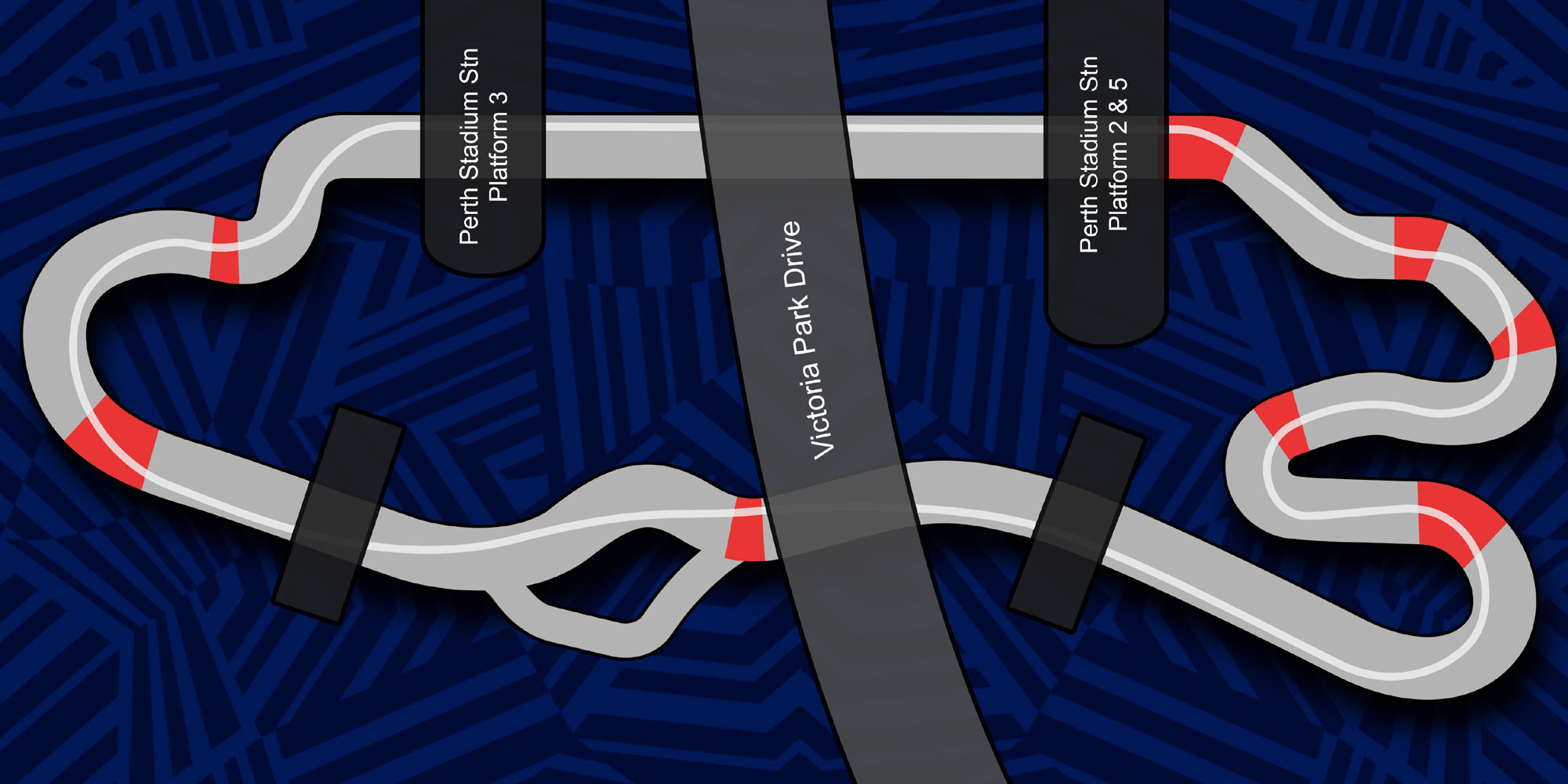 Frequently Asked Questions
General Information
We can allow for up to 20 go karts on the track at any one time.
Enclosed footwear is essential to race in our go karts. You must bring your own appropriate shoes, there will be none on site for you to use should you arrive unprepared. Not having the appropriate footwear will result in you not being able to race.
No. Alcohol cannot be consumed pre-race. All participants will be breath tested pre-race and must return a reading of 0.00 to be able to participate.
We have no age requirements for you to race in our go karts, however, there is a minimum height requirement of 140cm for our single karts and 140cm to ride as a passenger in our double seater karts. Anyone below 140cm will not be able to race.
We ask that you arrive at the track 30 minutes prior to your race time so that you can be registered and participate in our safety briefing before racing. Races start on time and the Operator is under no obligation to reschedule the Ticket Holder's participation in a race and will have no liability to the Ticket Holder if the Ticket Holder is late.
We race from 10am to 7pm every day of the week*. Some exclusions apply.
While bookings are not essential they are strongly recommended. To avoid waiting times or missing out on your desired race time click here to book.
The track is more than happy to host your next event. To book for parties and corporate events email [email protected].
Yes. We will have refreshments available in the Stadium Park Karts marquee or you can visit our City View Café on the Level 1 western podium. Open 7am—3pm daily, you can grab a coffee, or sit down and enjoy the views over breakfast or lunch. Walk ins welcome or you can book here.
If you are feeling unwell, please stay at home. We offer rescheduling of races for when you are feeling better. Please note that patrons displaying ill-respiratory symptoms will not be permitted to entre Stadium Park Karts. If you are unable to attend due to illness please contact our booking team and we will rebook you at no added cost.
Yes. However, parking is limited. Stadium Park Karts has free of charge parking on Warndoolier Boulevard with entry restricted to Stadium Park Karts patrons only.
Trains stop at the Stadium only on weekends. Please use Transperth plan your journey.