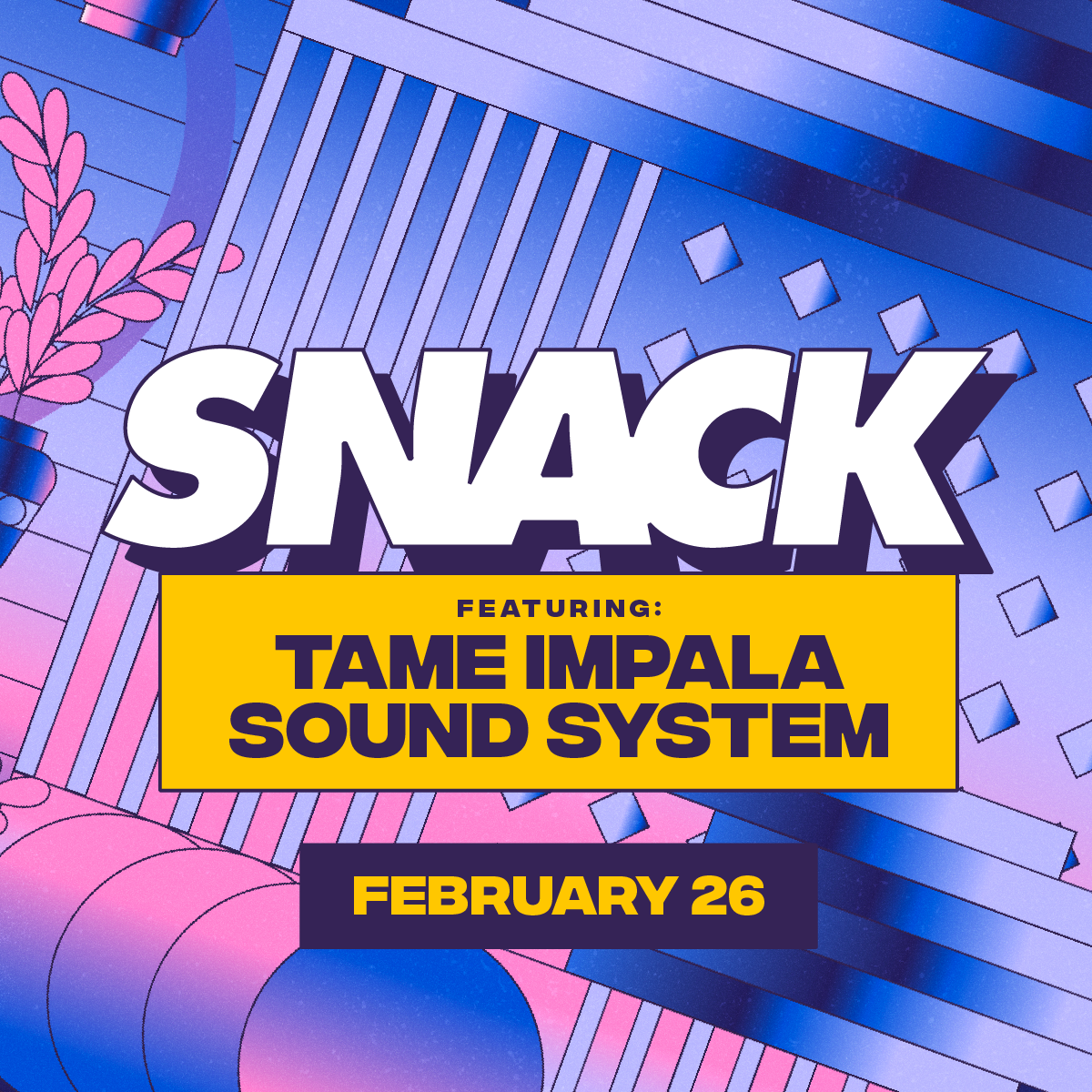 SNACK Weekender - Tame Impala Sound System
Perth's own Grammy Award nominated Tame Impala Sound System are ready to light up Stadium Park!
SNACK Weekender begins on Friday February 26, 2021 with Tame Impala Sound System
Stadium Park at Optus Stadium
Friday 26 February, 2021
The very first live incarnation of Tame Impala's recent electronic performances - as seen on US television and various live streams throughout 2020 - powered up for the stage and dance floor IRL.
Using their overflowing arsenal of synths, sequencers and samplers to rework and reimagine tracks from the Tame Impala discography and beyond, TI Sound System is a pulsating, fully live and organic, free-flowing digital jam out.
SNACK events are known for providing an incredible sound, lighting and visual experience and this event will be no different - with the iconic 'Snack Boombox' stage set to return and providing a jaw-dropping performance platform.
The fan experience will continue in traditional SNACK format with a carnival-esque selection of rides, interactive experiences and creative event activations.
TICKETS
Tickets to Tame Impala Sound System's show go on sale Tuesday 22 December via Eventbrite.
Stay and Play in Perth
Experience the best of Summer events in Perth and make it a staycation. Perth's endless summer shines across our city dazzling beaches, island and waterways. Discover incredible venues just make for long summer catch ups, luxurious new hotels with a rooftop bar or pool view.
Stay and Play in Perth with events this Festival of Summer - experienceperth.com/summer