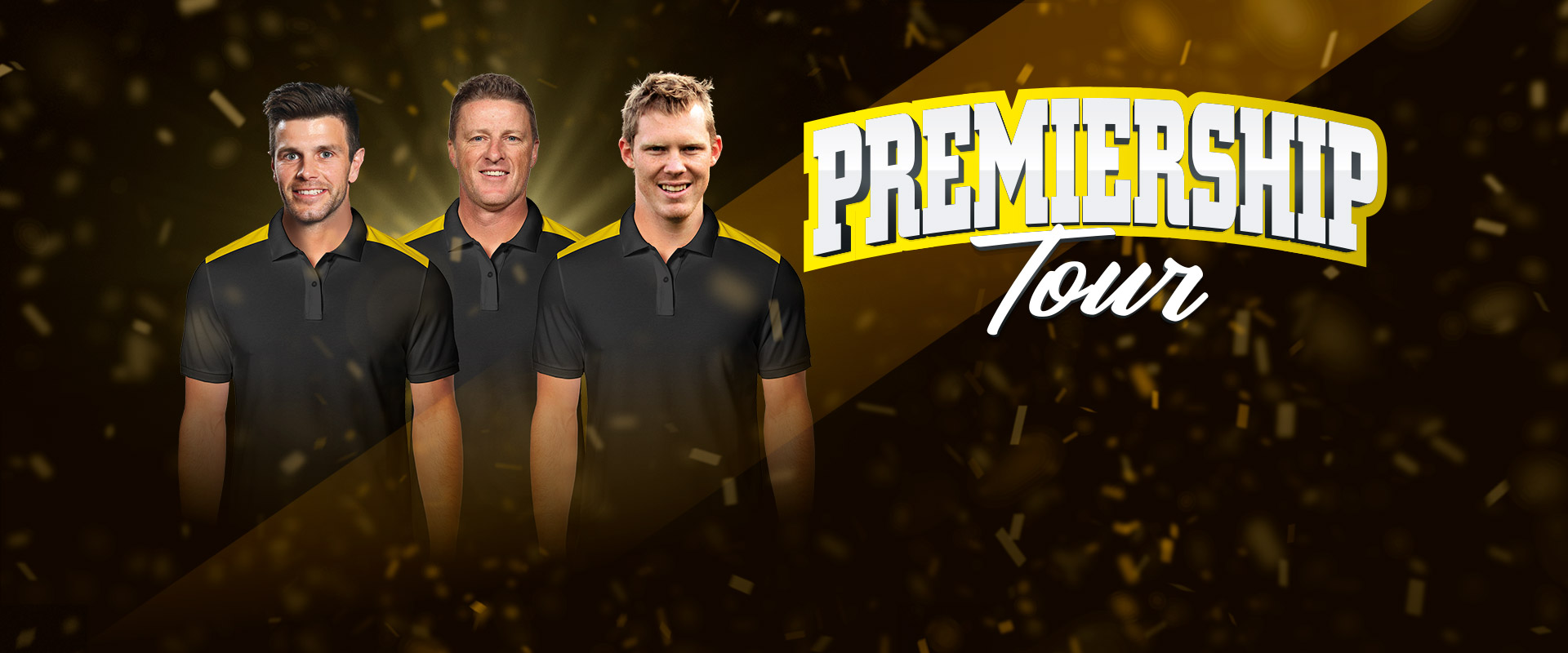 Richmond Premiership Tour
Richmond Premiership Tour
Featuring Cotchin, Hardwick and Riewoldt plus the Premiership Cup Live!
Saturday 15 February 2020

Dinner starts at 6pm - 7:30pm
General Admission & Show 7:30pm - 10:30pm
River View Room at Optus Stadium
Anthem Sport & Authentic Autographs presents The Richmond Tigers Premiership Tour feat Cotchin, Hardwick and Riewoldt PLUS the Premiership Cup LIVE.
An uncensored insight into the Tigers premierships from the men in charge, live on stage with all the inside word, gossip, jokes and predictions for 2020!
Come & hear how the Tigers turned their 2019 season around and how they turned the Tigers into the POWERHOUSE team of the AFL!
Dinner with the players & coach - $250
Fancy dining with Damien Hardwick, Trent Cotchin or Jack Riewoldt? Rub shoulders with the Richmond greats, dine on a two course dinner and enjoy a four hour drinks package across the evening (bar closes at 10pm). This package starts at 6pm.
General Admission - $85
Just want to make it to the show? Access to the event is from 7.30pm. Full bar service will be available including Gage Roads beers, a range of wines, soft drinks and spirits. Food items will be available for purchase.
Photo Package Upgrade - $150
There's an opportunity to upgrade your package and seal your part in history with a photo of you and up to three friends alongside Cotchin, Hardwick, Riewoldt and the 2017 Premiership Cup for $150.
Hurry!
Tickets are limited and will sell out, Tiger Fans don't miss this!!