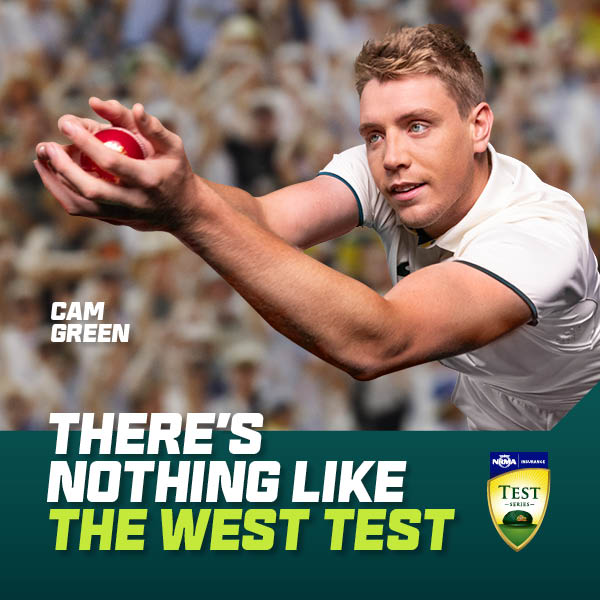 Perth Test - Australia v Pakistan
There's nothing like The West Test.
Celebrate the opening Test of the summer at Optus Stadium when Australia play host to Pakistan across five days from Thursday, December 14 to Monday, December 18.
INTRODUCING THE HILL AT THE WEST TEST
Watch the first crack of ball on bat this summer from the exciting new in-stadium experience - The West Test Hill.
Inspired by Test cricket's rich history in Western Australia, The West Test Hill will include a family area with games for children and ample shaded seating spaces for fans to relax and enjoy world class cricket.
Stay tuned for The West Test Hill ticketing information - and don't miss your opportunity to help #fillthehill.
Click here for The West Test Hill FAQs.
TICKETS
Tickets are on sale via Ticketmaster. Pre-purchasing your tickets prior to arrival will allow you to take advantage of the public transport included in your ticket.
PUBLIC TRANSPORT
Use the Transperth Journey Planner to plan your journey.
The Stadium precinct includes a purpose built train and bus station to accommodate large crowds attending events at Optus Stadium. Read more here.
PARKING
There is no parking available at Optus Stadium on major event days.
Optus Stadium has limited ACROD parking bays available for major events. Registrations for ACROD parking are managed by registering online and are issued by email. Register online here.