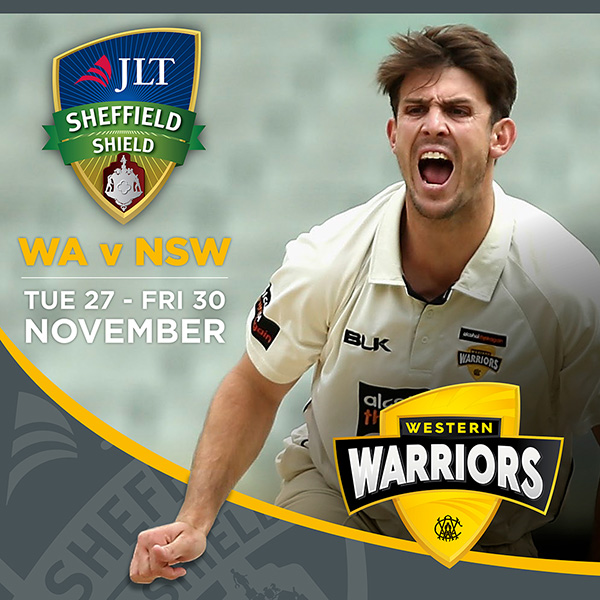 JLT Sheffield Shield - WA v NSW
JLT Sheffield Shield
WA v NSW
27 - 30 November 2018
The Sheffield Shield is the domestic first-class cricket competition of Australia. The tournament is contested between teams from the six states of Australia and showcases the best talent of the country.
Get behind WA's Western Warriors as they take on NSW in the first ever Sheffield Shield match to be played at the world class Optus Stadium.
Tickets on sale soon from Ticketmaster.