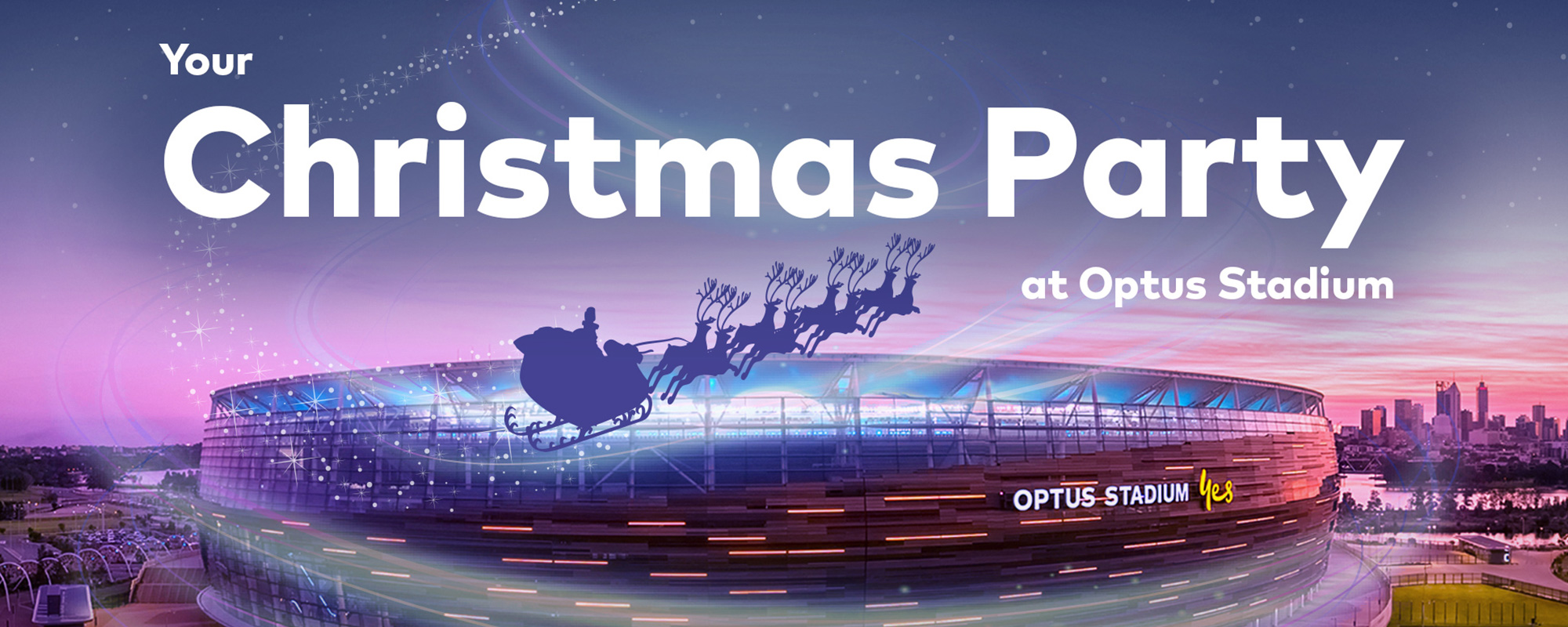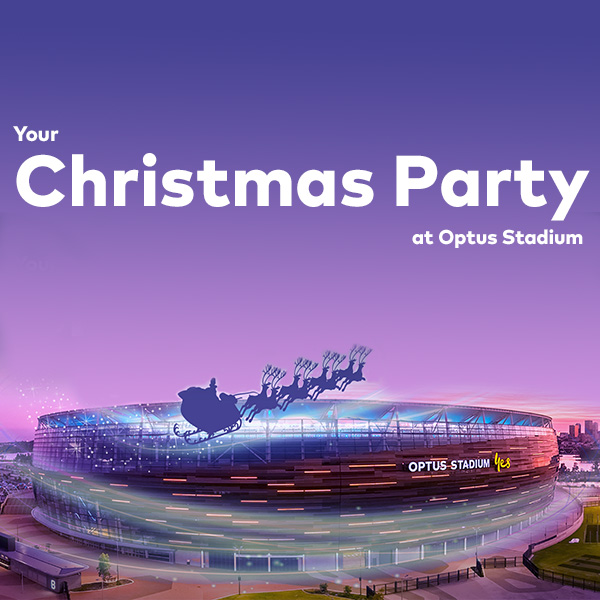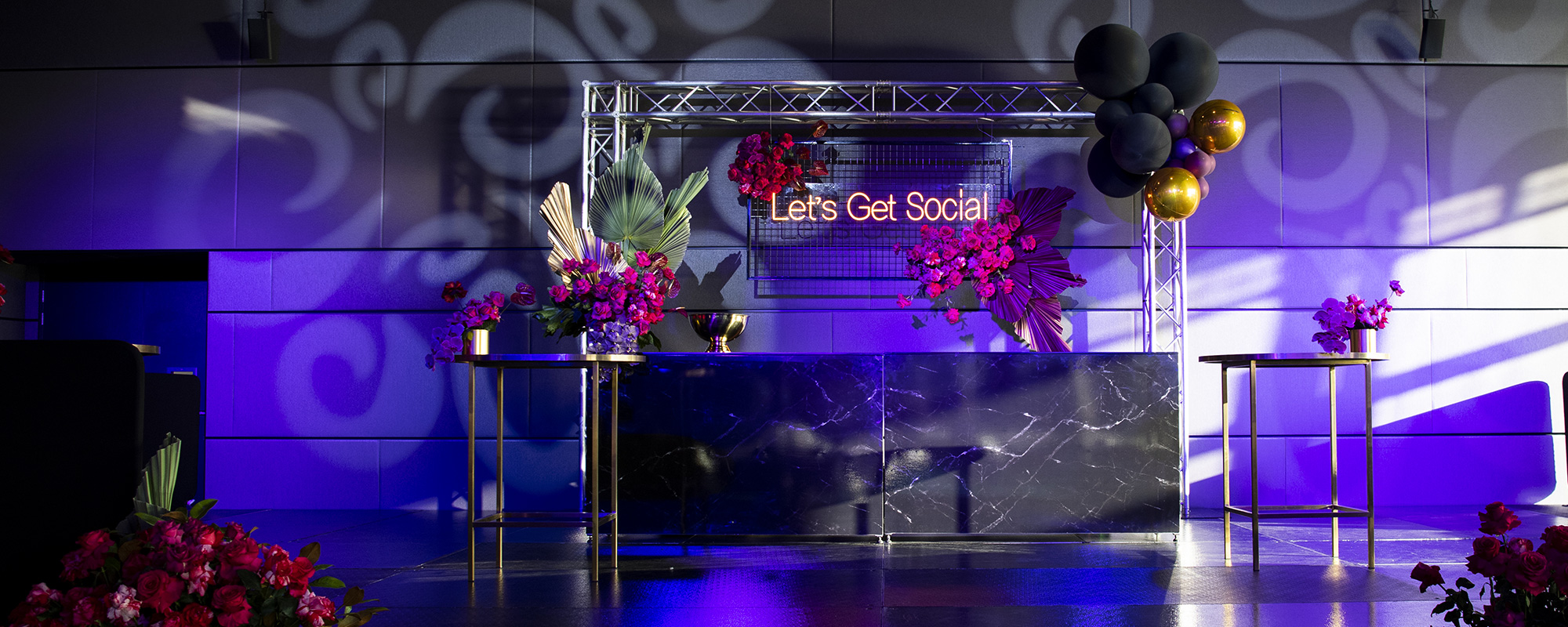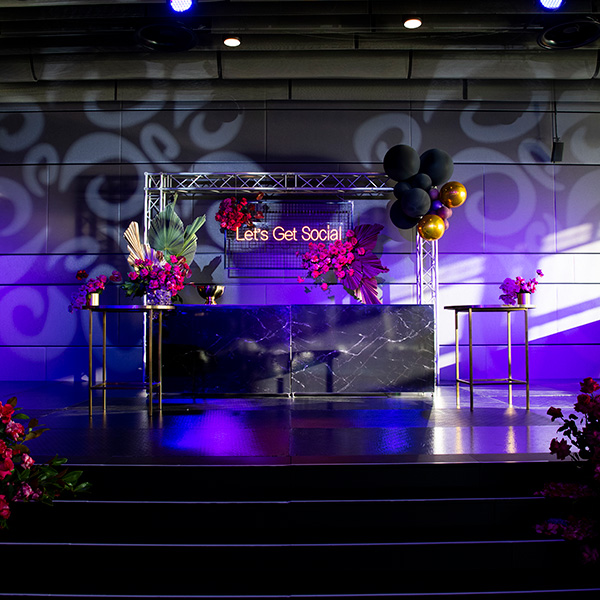 .... and make memories!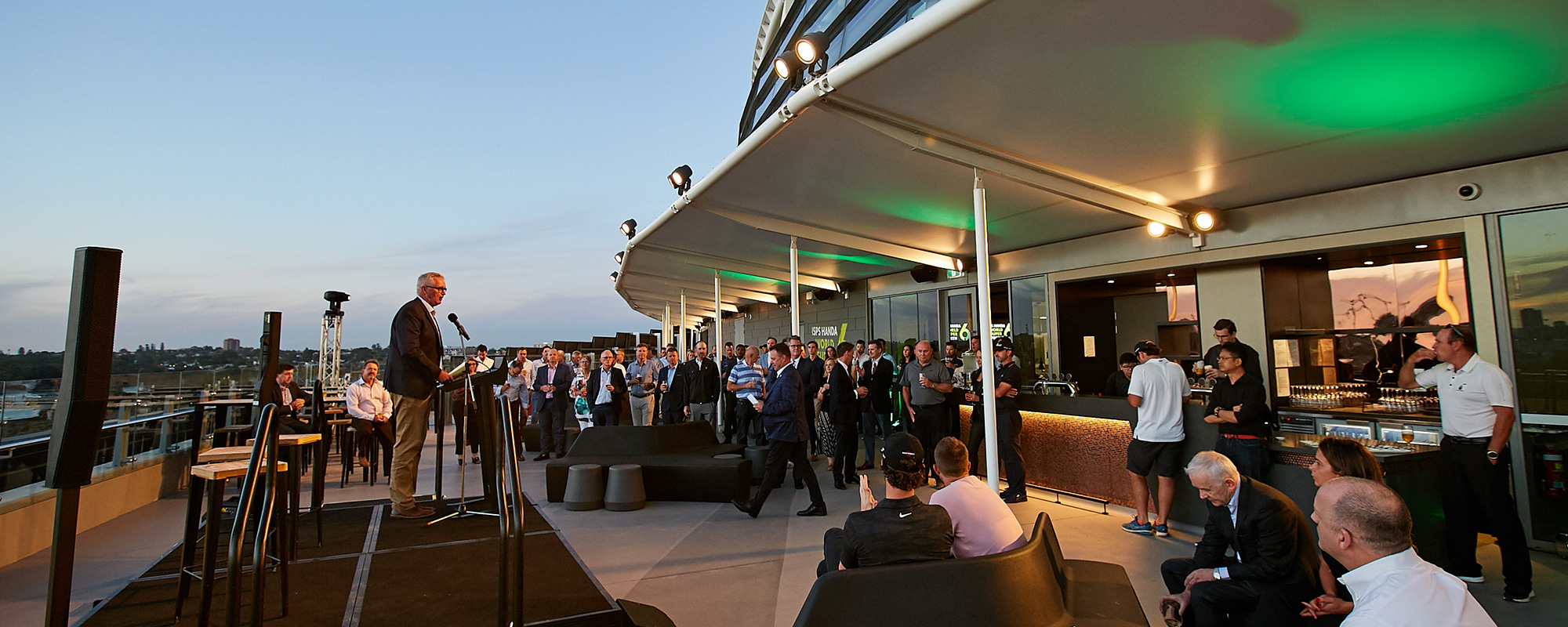 Sky View Terrace.......Tim Gossage not included, sorry.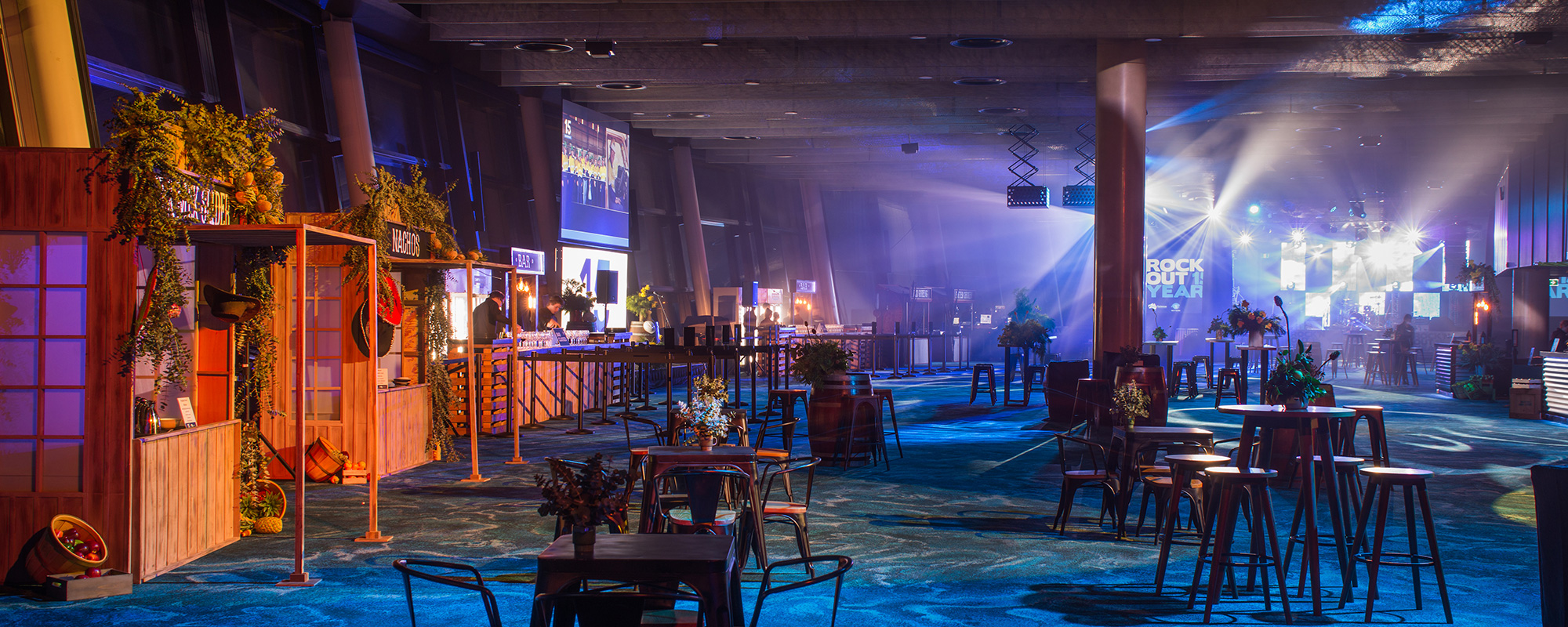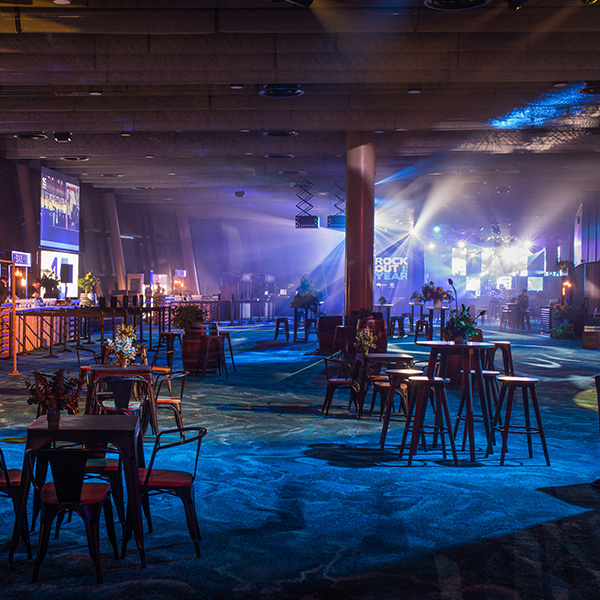 Just a party with 2,000 of our closest friends....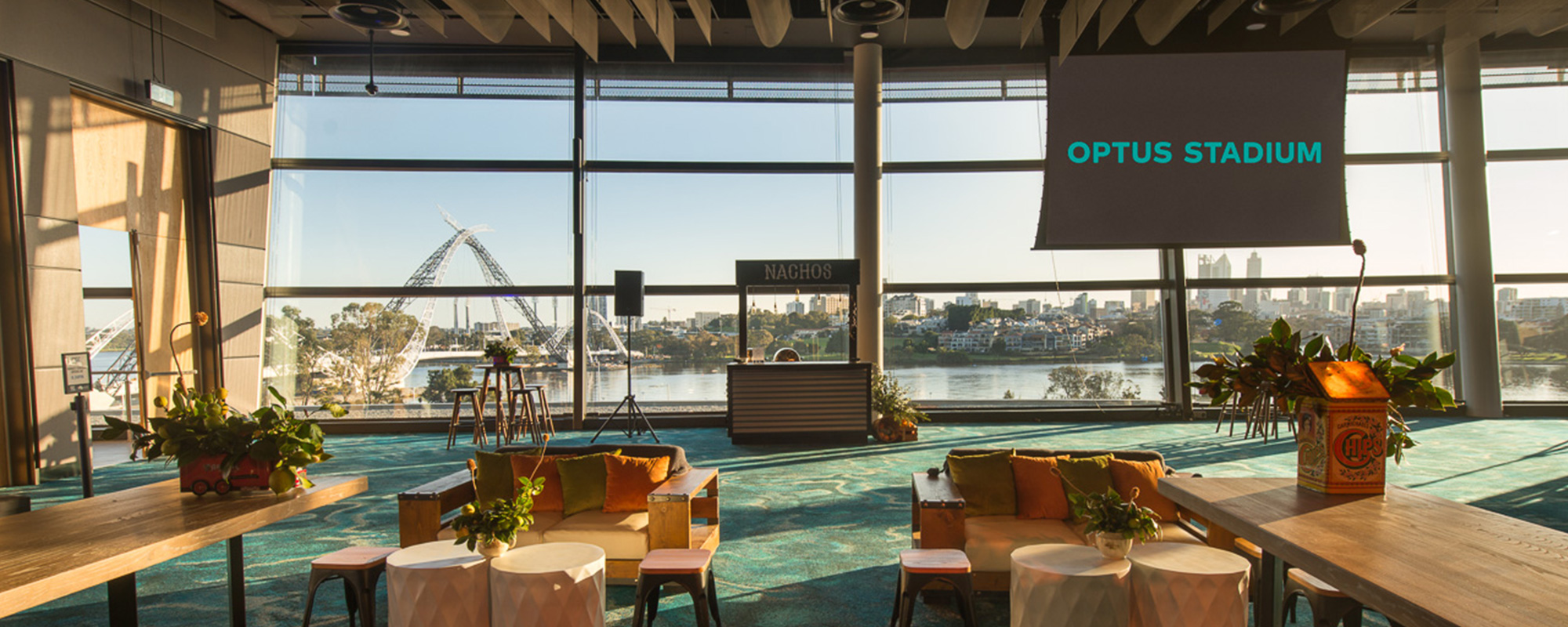 Nacho your average ballroom, The River View Room!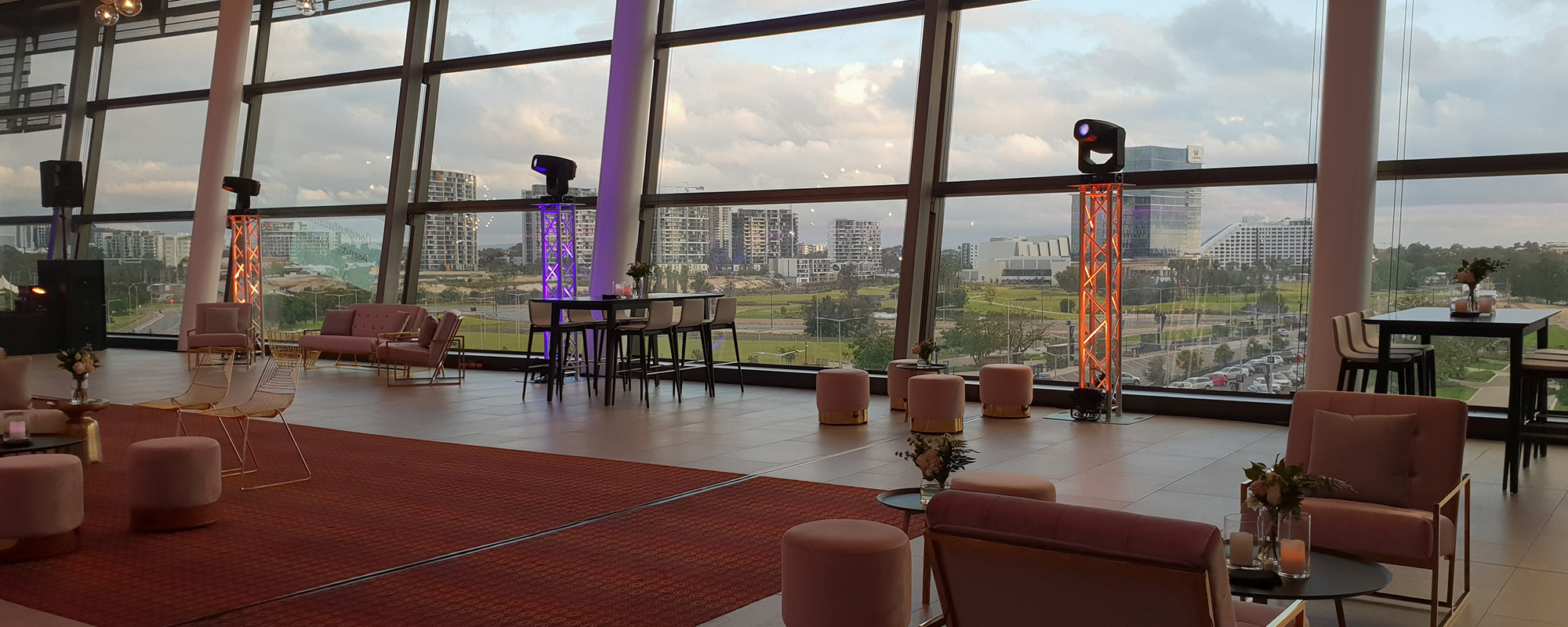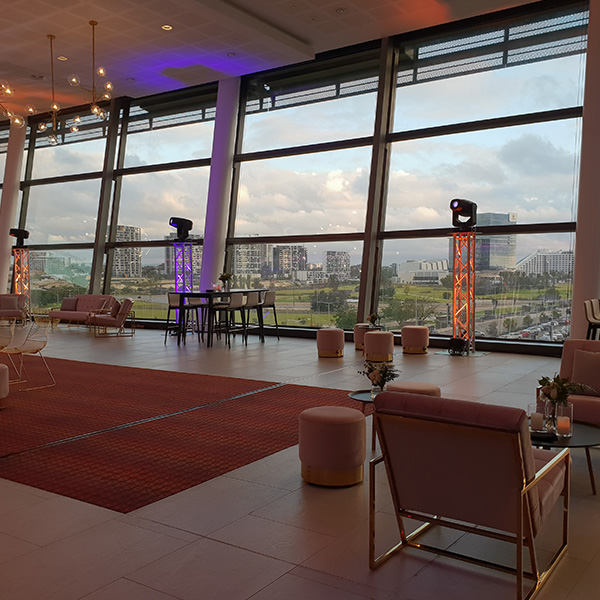 Sports Lounge: Good for sport, great to lounge!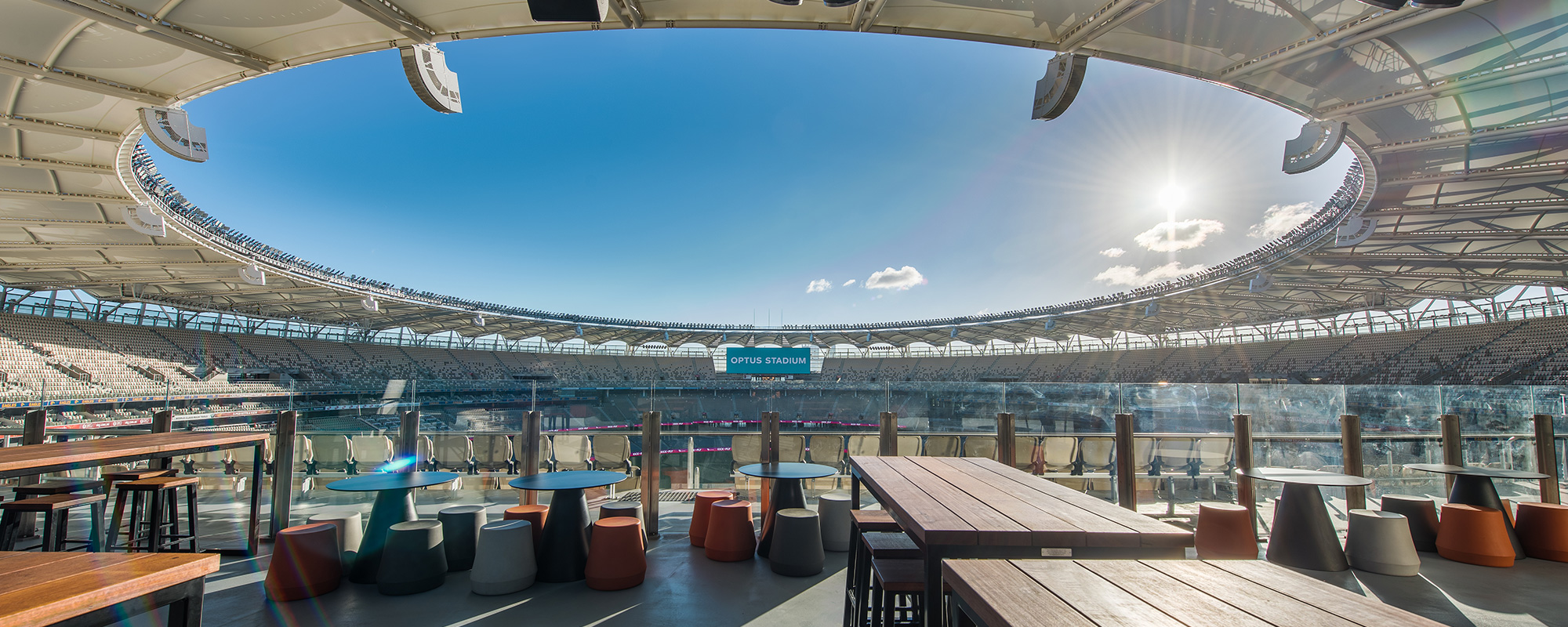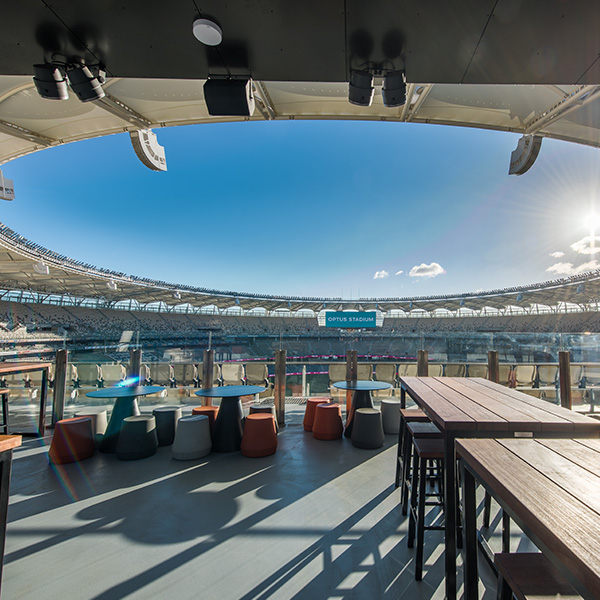 Eastern Scoreboard: A front row seat to an epic lighting show!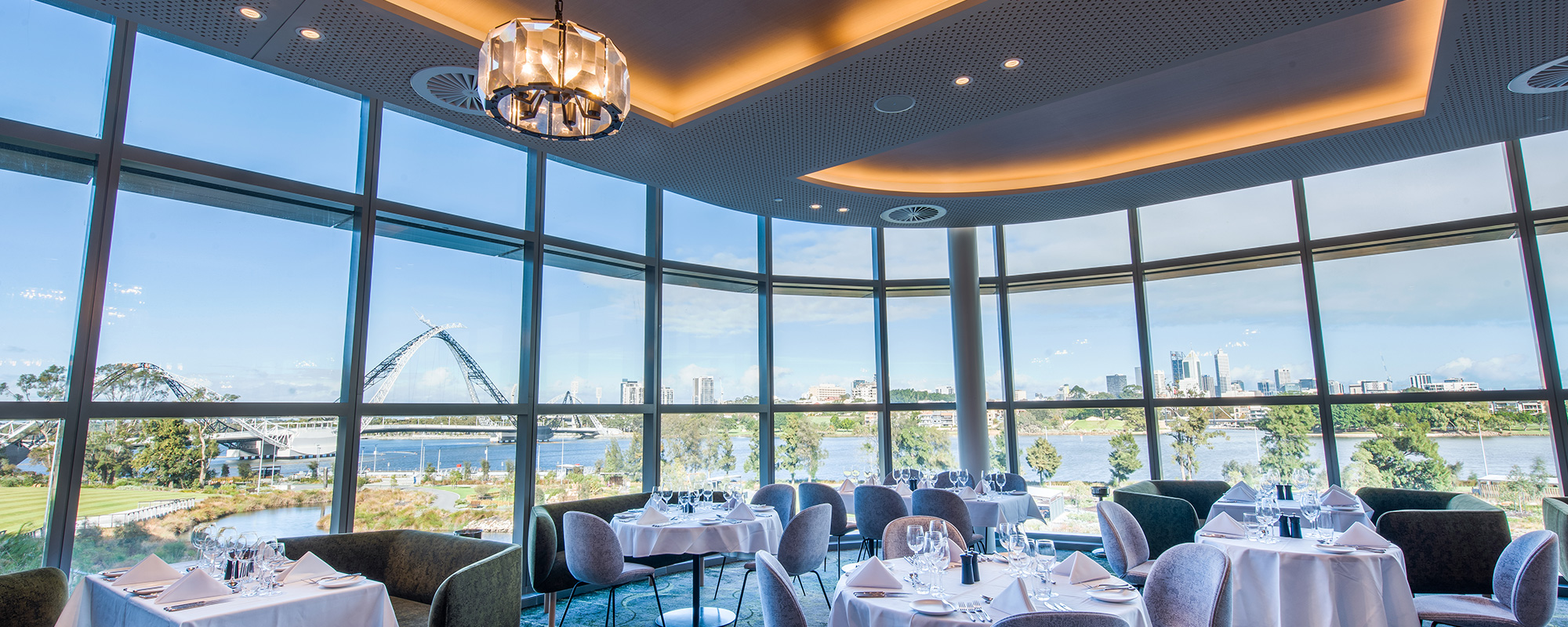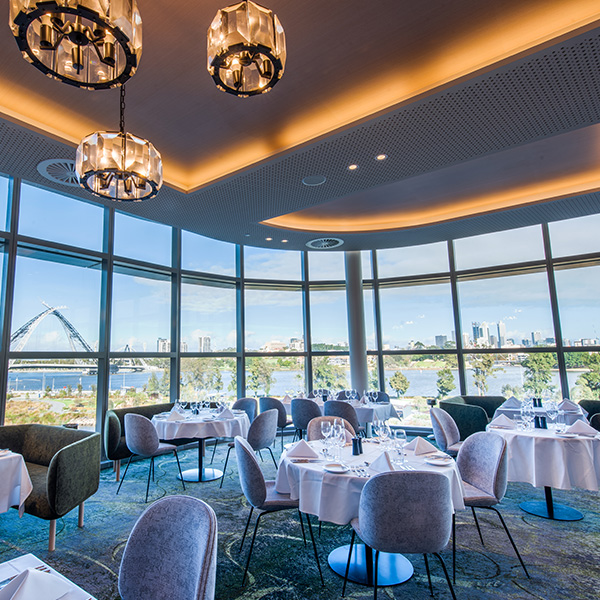 The Goodwood: Views you'd miss the footy for...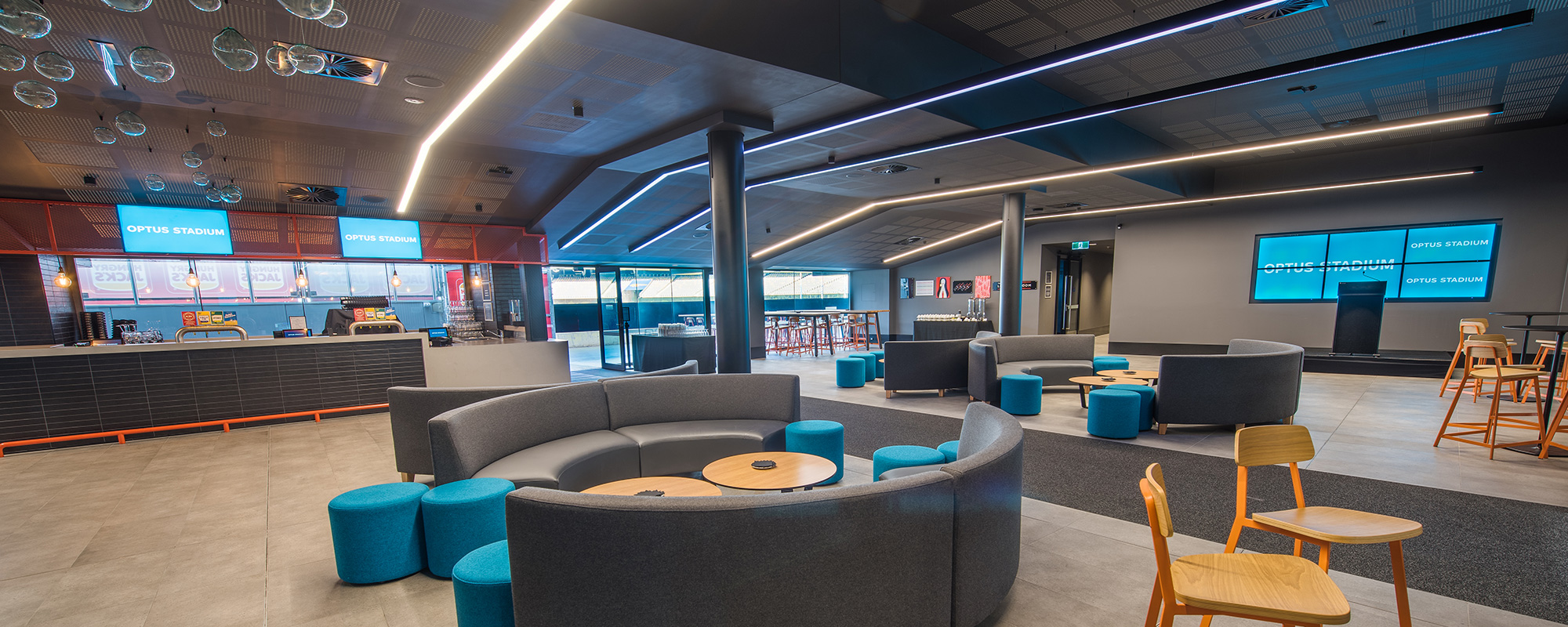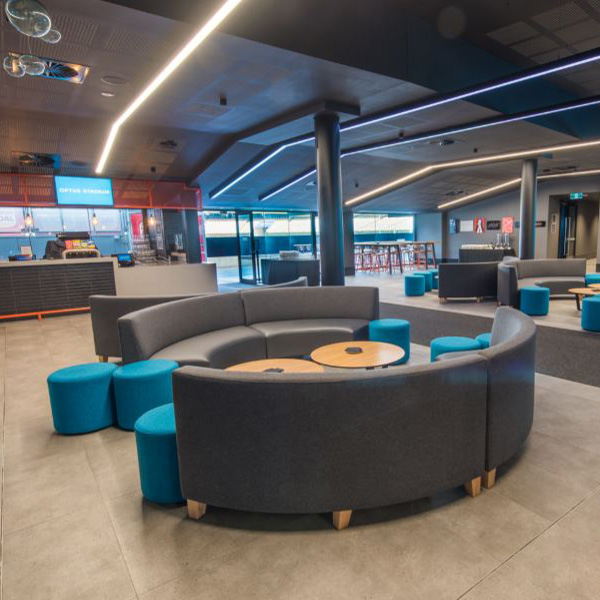 The Locker Room: So close to the hallowed turf you can touch it...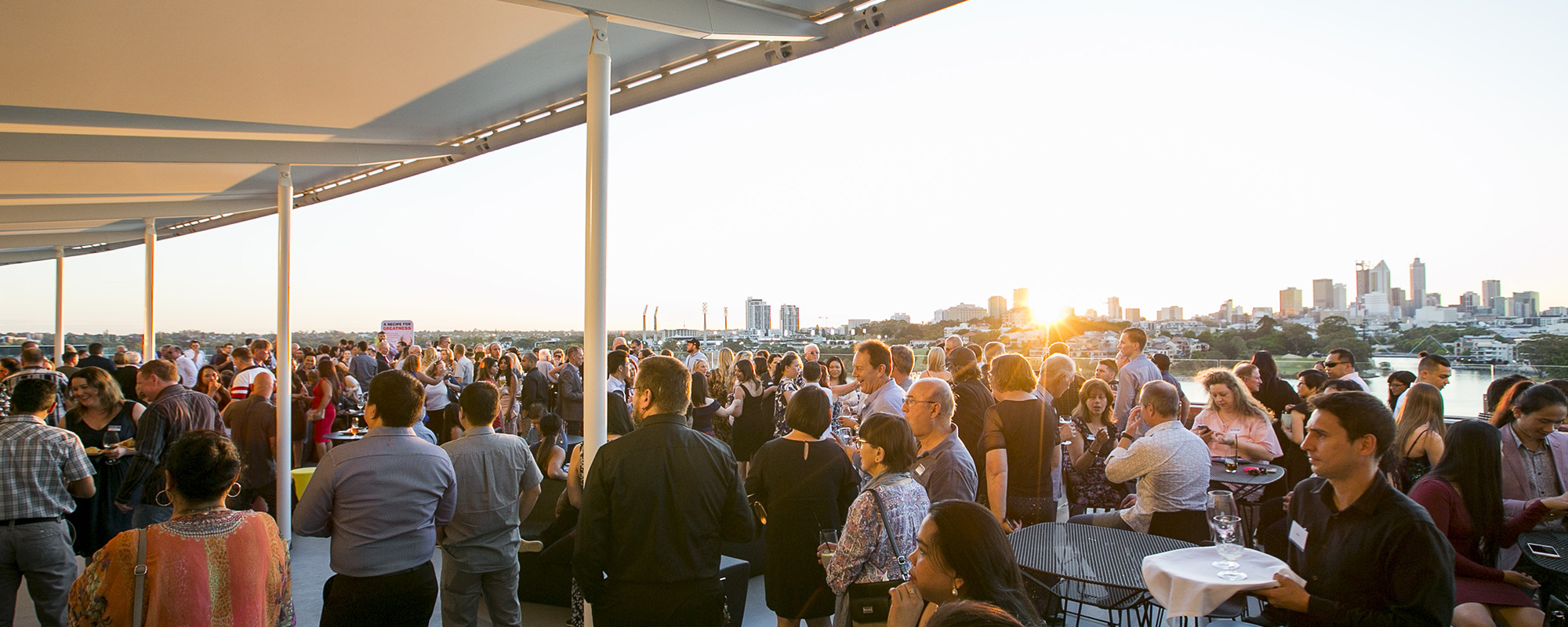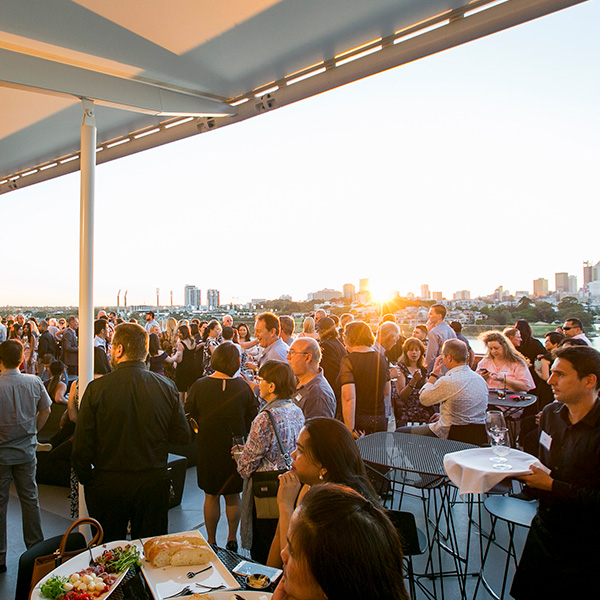 Sky View Terrace: Perth's best Terrace!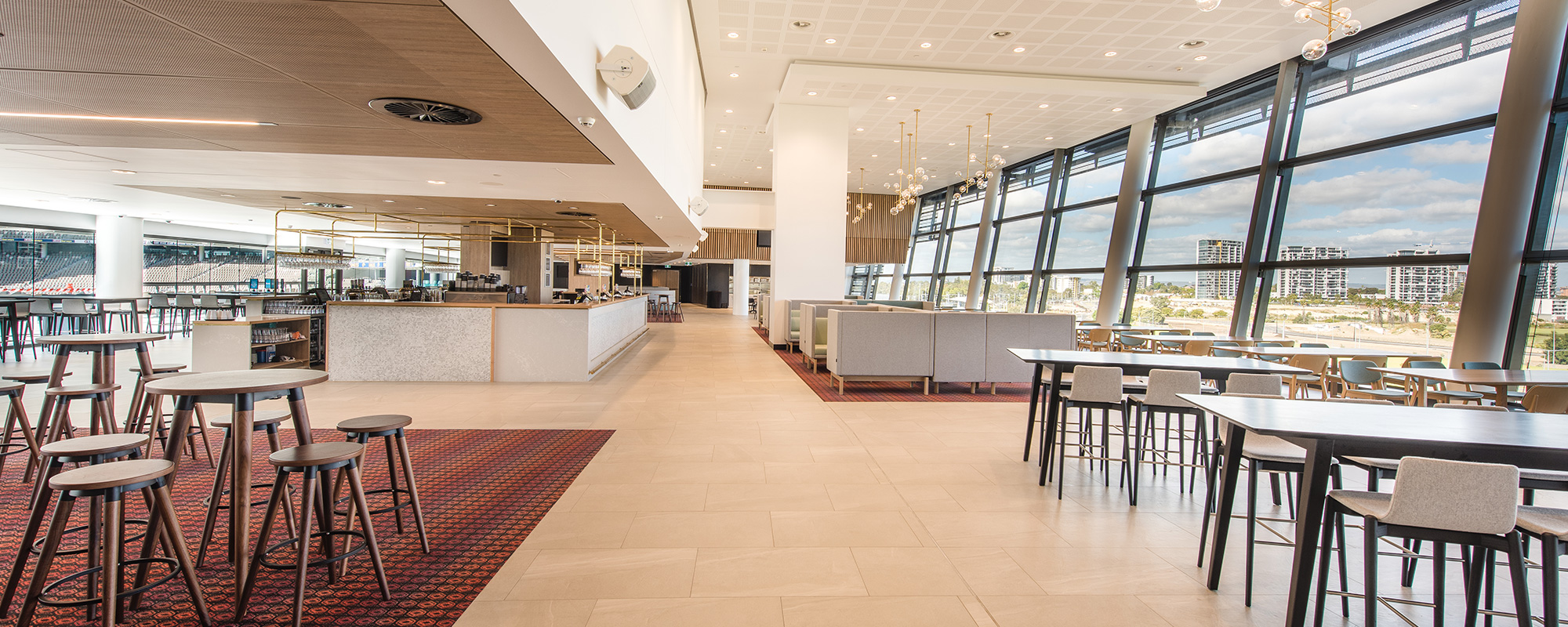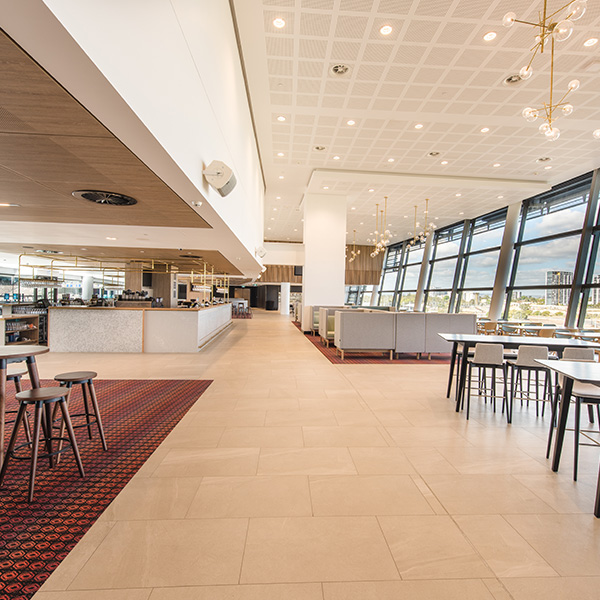 Stadium and river views, what more could you want?
Previous
Next
Host your next Christmas Party at Optus Stadium
With more than 20 function spaces in the Stadium as well as several outdoor facilities in the Stadium Park, Optus Stadium is the perfect summer venue for your end-of-year festivities.
Optus Stadium's in-house culinary team have created a range of packages to suit your businesses requirements – whether it's a casual buffet lunch showcasing some classic BBQ favourites like prawns and barramundi, or an elegant seated dinner featuring all the trimmings including turkey and ham, or a fun cocktail Christmas party with food stations and eggnog-filled profiteroles – our Meetings & Special Events team will help you match the food to the vibe you are looking to create.
We also bring the Christmas cheer by transforming Optus Stadium into a festive red and green beacon of light using our world-famous LED lighting system. Some of our packages also include a Christmas-themed sound-and-light show that will really kick off the party once the sun has set over Perth!
Creating memorable experiences is what we are all about and we are here to help you get the best out of what is likely to be your final function of the year. Our team can assist with organising your Christmas party entertainment, theming, photobooths and more.
Our Meetings & Special Events team are ready to talk to you about your Christmas party - it is never too early to start getting into the spirit of the silly season!
Christmas Party Function Spaces
Easy travel options
Parking
Unlike other Perth Christmas party venues, you can reserve carparks at Optus Stadium – whether you need 100 bays or 800 bays guaranteed, your event coordinator can ensure your guests get free parking in the stadium precinct which will also include dedicated event staff to assist with wayfinding from the Stadium carparks to the function rooms.
Taxi / Rideshare
Christmas party guests coming to Optus Stadium by taxi or rideshare vehicles can be picked up or dropped off in the Marlee Loop car park.
Public Transport
Armadale Line trains stop at Perth Stadium Station all day Saturday, Sunday and on Public Holidays, plus buses stop regularly near Matagarup Bridge every day.
Airport
Optus Stadium is a short 15-minute car ride away from Perth Airport, making direct travel to and from the airport simple and timely.
Not sure where to start? We can help.
Contact our team to start building a magical Christmas party together.
Call 08 6247 4946 or contact us to get started today.