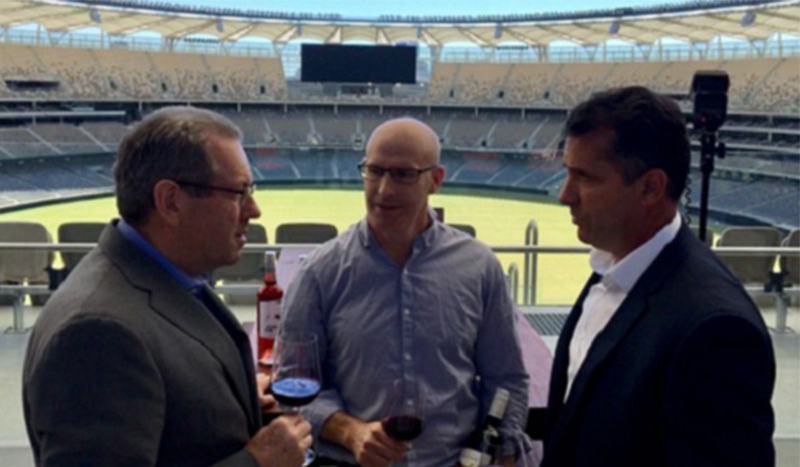 85 per cent of the wine poured at Optus Stadium will be sourced from leading Western Australian wineries, including Devil's Lair, Hartog's Plate and Fifth Leg.
35 different Western Australian wines will be available throughout the stadium
Showcasing major tourism and wine-growing regions of Western Australia
Regional small businesses to benefit from flow-on effects of wine contract
Australian wine specialist, Treasury Wine Estates has been awarded an exclusive five-year contract to supply wine to Optus Stadium and will hero local wines from across regional WA.
Showcasing local wines at the world-class stadium, which will be hosting international and interstate visitors, presents a wonderful opportunity to assist in attracting tourists to WA's beautiful wine producing regions.
In addition, it will provide a boost for leading Western Australian wineries and the many small business operators that support them.
Stadium visitors will also be able to enjoy products from a number of other local suppliers, including beer and cider from Gage Roads Brewing and pies and pastry products from Mrs Mac's.
All of these suppliers, if not small businesses themselves, will provide small business contracts and employment opportunities.
Comments attributed to Tourism and Small Business Minister Paul Papalia:
"Food and wine tourism is one of the fastest growing sectors of the tourism industry worldwide.
"Western Australia, with its high-quality wines and magnificent wine regions, is well placed to take advantage of this trend.
"Having local wines available at the new stadium is just another way of promoting what we have to the rest of the world.
"This is also a pat on the back for the many small businesses that contribute to the region's wine production.
"Throwing the spotlight on the State's wine-growing regions will have flow-on effects to hundreds of small and medium-sized businesses involved in tourism, hospitality and primary production."