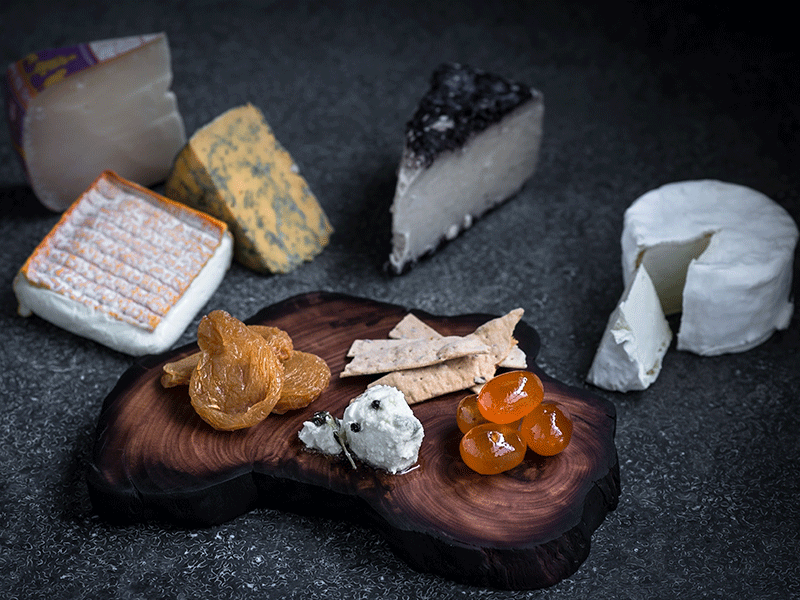 We often speak about the quality of our award-winning chefs and the food at Optus Stadium.
If you have been to an event in one of our stunning spaces, you probably already know how good it is.
If you haven't had the pleasure, then you really should.
With a range of new dishes and tried and true favorites on the menu, our menus are ready for you to explore. Be it a cocktail menu or a sit down three-course banquet our chefs never disappoint.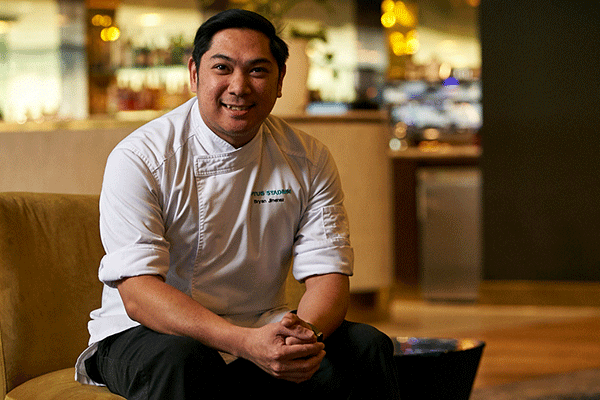 Optus Stadium Chef de Cuisine Bryan Jimenez has the task of preparing the Meetings and Special Events (MASE) menus.
"The inspiration for the MASE menu for 2020 is to offer something different to what is out there from our competitors," he said.
"I've taken inspiration from diversified cuisines. I know modern Australian is pretty diverse in its integrity, but I've incorporated more regional cuisines, for example Mexican flavours and Japanese inspirations into our menus."
Like all chefs, Chef Jimenez knows the importance of fresh ingredients and has planned the menu to withstand the changes to the seasons.
"The food philosophy is streamlined across the whole stadium, with consideration to WA produce and the seasons that are coming in," he said.
"I have to make sure that whatever I commit to on the MASE menu we can deliver throughout the year, not just in summer or spring when some of the items are not readily available in winter or in autumn."
Optus Stadium prides itself on celebrating Western Australia – the kitchens are no different.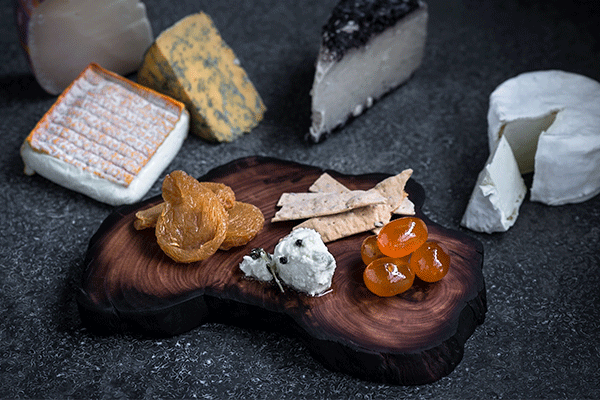 "We have a philosophy of WA first," Jimenez said.
"We source produce from suppliers who are home grown WA companies and we want to support them.
"WA offers a wide variety of great produce from our seafood, our wines, our beef down south and the cheeses down in Margret River.
"Our suppliers have been instructed by us to source locally first before we go interstate or international. We're not limited to WA or Australia, we have to accept that there's produce from Italy or France that we just don't get here locally, so we combine those luxurious items from France, Italy and the U.S. with our local produce and create that harmony and marriage on the plate."
Fresh. In season. Local. When these simple ingredients are put together, they create elegance on a plate and put smiles on faces.
After all that's what Jimenez and his team aim for, satisfaction.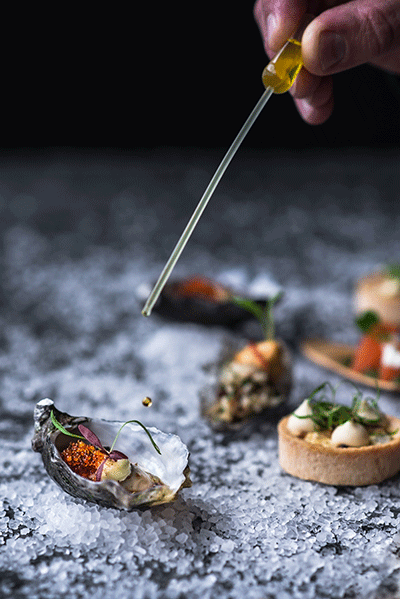 "I think as a chef my greatest fulfillment and satisfaction is the feedback that we get from our guests and customers," he said.
"It's uplifting to hear comments and commendations about how good the food is, but also I'm very open minded in terms of criticism. We want to evolve. We want to change how we create dishes in terms of how they appeal to the public. I think having that communication between the client and our representatives back to the chef is critical.
"I think that's the most fulfilling part of my job is getting that feedback."
Optus Stadium's event catering most recently won the 2019 Savour Australia Restaurant & Catering Hostplus Awards for Excellence, WA Best Events Caterer. You can view our menus here.