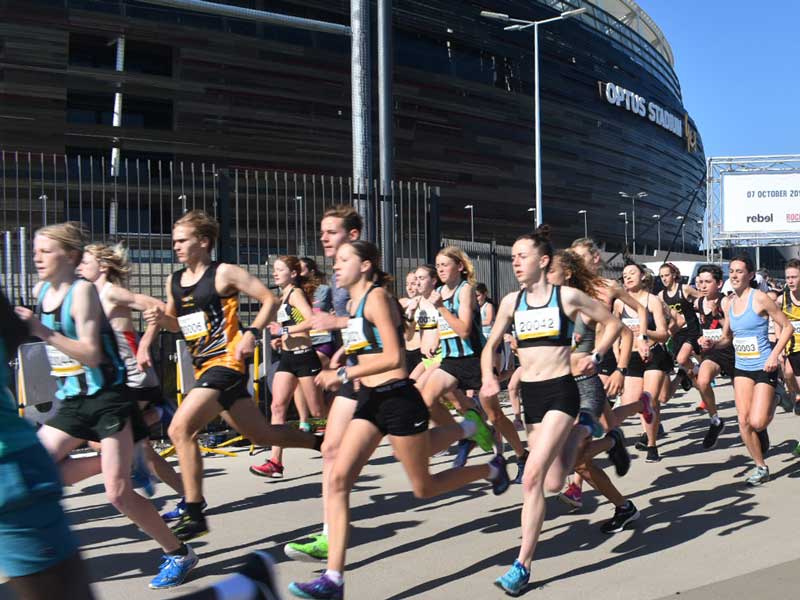 With summer upon us and wonderful weather setting in across Perth there's never been a better time than now to pull on your running shoes and pound some pavement.
If you're looking to #find30 there aren't many running tracks better than the scenic surrounds of the Stadium Park.
Be it jogging along the banks of the Swan River in the morning before grabbing a coffee at the City View Cafe or overlooking the #perth CBD as the sun sets you can really push yourself on the many trails surrounding Optus Stadium.
With the help of popular fitness app Strava we have selected a few routes that can help you push for a PB.
1. Optus Stadium Training Field
A single lap our Northern Oval is 440m and gives you an interrupted view of Perth's CBD. The record for this segment is 1 minute and 10 seconds. Add it to your next run by clicking here.
2. Boardwalk towards @Camfield
Take a short run along the BHP Boardwalk working your way south from the Northern Oval down to the big screen in the BHP Amphitheater. At 340m it's longer than you think. The record for this section is 51 seconds. If you think you can beat it add it to your next run by clicking here.
3. Optus Stadium Loop
While it's not a full loop of Optus Stadium, it is an 830m segment that starts in front of Gate D, follows the Arbor towards Stadium Station then hooks left along Warndoolier Boulevard finishing in front of Gate C. The best time recorded is 2minutes and 29 seconds which is going to be hard to beat. Check it out here.
4. Windan to Matagarup
A straight run through the Chevron Parklands starting at the Windan Bridge, past the Burswood Jetty before finishing at the #MatagarupBridge. A flat track that stretches 610m the record run of 1:20 has been held since June 7, 2017 and will take a serious effort to beat. Challenge yourself by clicking here.
5. Home from the footy
It's exactly what it says it is. A run from the Optus Stadium side of the Swan River over the Matagarup Bridge finishing at Nelson Avenue on the East Perth foreshore. It's 400m and the bar has been set at 1 minute and 4 seconds, click here to set your PB.