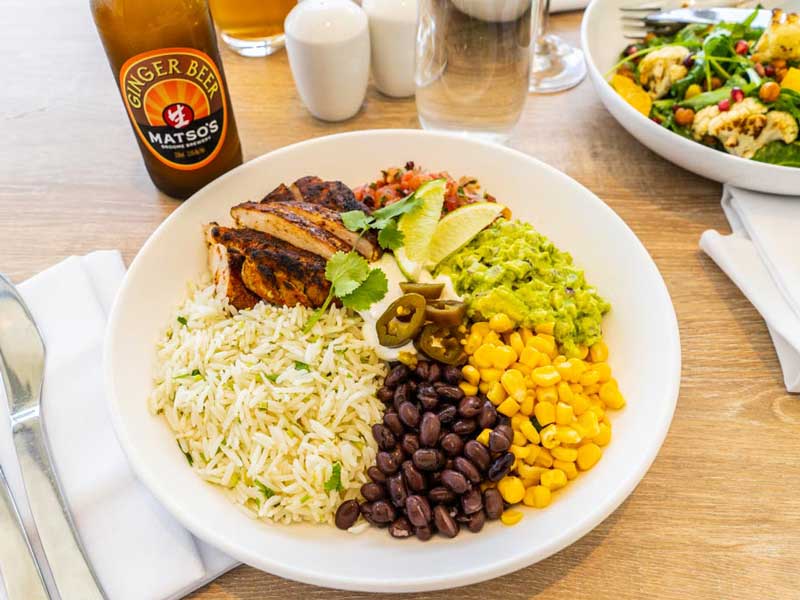 City View Café has unveiled its summer menu with a number of exciting new dishes adding to a few crowd favourites.
Breakfast just got even better with an amazing Acai Granola Bowl featuring fresh banana, strawberries, blueberries and passionfruit.
If you're on the go the pulled lamb wrap with olives and jalapenos is perfect but if you want to sit in and enjoy the view of Perth's skyline and the Swan River the City View Café has some new more substantial dishes.
There's the colourful Chicken Fajita Burrito Bowl, Grilled Barramundi with bok choy, Asian slaw and ginger miso sauce, and Ravioli ai Quattro Formaggi (that's spinach and ricotta ravioli with four cheese sauce).
Two new salads join the menu; Kale and Roasted Cauliflower Salad with orange, pomegranate and fried chickpeas, and Soba Noodle Salad with edamame, Asian slaw and sesame dressing.
The City View Café has also launched its new Instagram account which you can follow @cityviewcafe.
The City View Café is open from 7am – 3pm Monday to Friday with bookings available by clicking here.