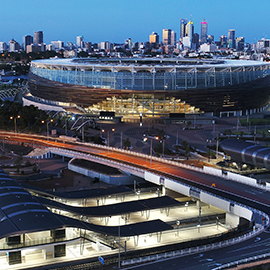 Transport Project Definition Plan
Transport Project Definition Plan
Transport Project Definition Plan
The Transport Project Definition Plan (PDP) will guide the development of the transport solution for the Stadium and surrounding Stadium Park.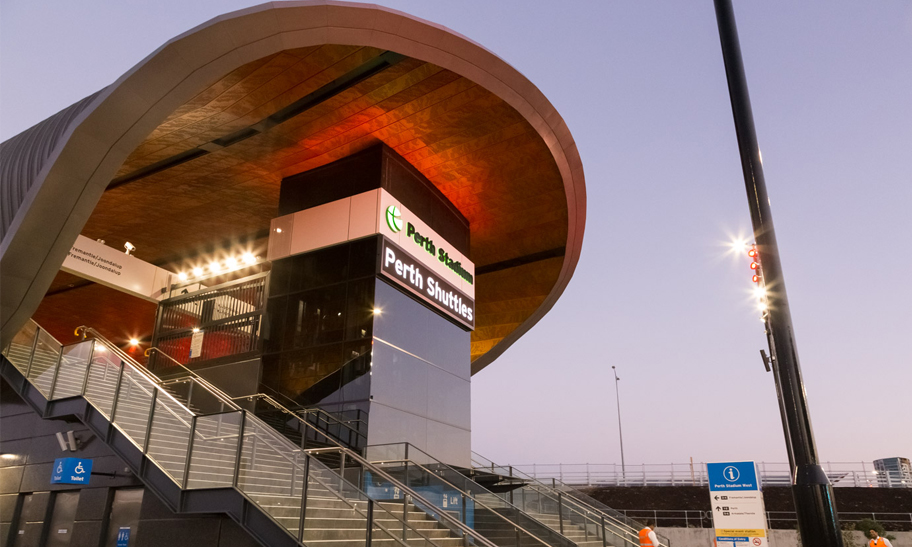 The Optus Stadium (Stadium) Project Definition Plan (PDP), that was endorsed by Cabinet in September 2012, highlighted that the transport requirements would be addressed in a separate Transport PDP to be submitted to Cabinet before the end of 2012.
The Optus Stadium PDP included a Master Plan which provided a framework to guide the development of the stadium within a sports precinct supported by an integrated transport system.
This PDP therefore covers the rail, bus, road and pedestrian investments that will be constructed to ensure the new Optus Stadium operates as a world class venue, with commensurate facilities for access and egress from events. It has been prepared by the PTA in concert with Main Roads Western Australia and the Department of Transport by an experienced project team that prepared the Master Plans for the New MetroRail Project completed in late 2007, and the Perth City Link Project, which is now well into a successful implementation phase. The Project team also included expertise from within government and the private sector.
A fundamental objective in the preparation of this PDP was to deliver a set of operating plans and infrastructure requirements, and their cost, which provide a high degree of certainty to achieve required objectives, and conversely, the risk of non-performance would be as low as reasonably possible. A high degree of Project Definition in the final planning phases is critical to successful implementation. A highly defined scope of works not only greatly reduces future uncertainty, but it also provides the soundest basis for the preparation of credible estimates.
Cost estimates, which are based on a highly defined scope of works, provide the best insurance against future cost "blow-outs", as cost blow-outs are most likely to be caused by changes in scope.
The most complex issues in preparation of this PDP were those associated with the passenger railway. Provision of good, safe and reliable railway services depends on integrating a number of electrical, electronic, structural and civil engineering disciplines into an effective and reliable system.
Preparation of this PDP adopted the following sequence used in preparing Master Plans that preceded the successful delivery of recent, major rail projects in Perth.
Quantification and clarification of patronage demand and its drivers.
Preparation of operating plans to handle the demand.
Definition of infrastructure and rollingstock requirements to satisfy the operating plan.
Preparation and testing of concept designs for the infrastructure required.
Consultation with stakeholders to ensure functionality and adequacy of infrastructure.
Risk analysis.
Finally, and only after all of the above, estimate the cost of the operating and infrastructure plans that have been produced.