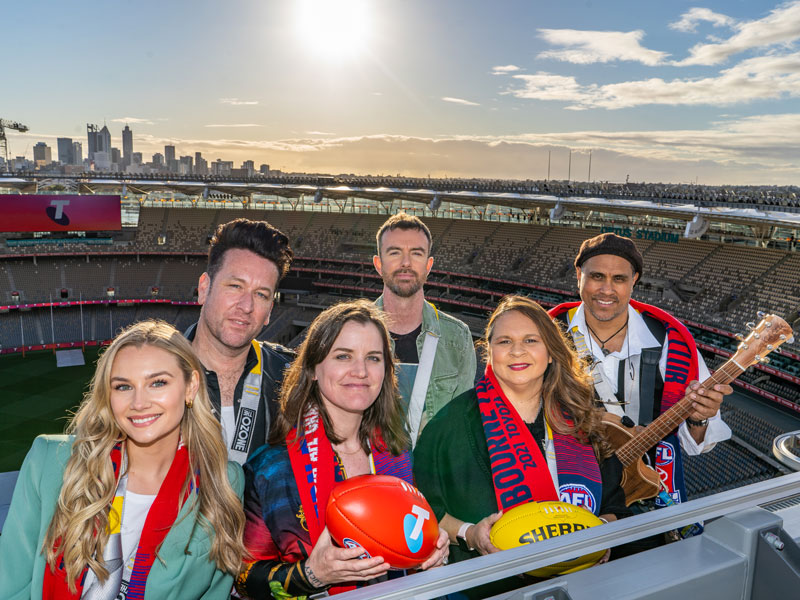 An all-Australian line-up will perform at the Pre-Match and Half-Time Shows ahead of the 2021 Toyota AFL Grand Final on Saturday September 25.
The Pre-Match Show will feature a host of local Western Australian artists including alternative singer-songwriter John Butler, Fremantle's ARIA-award winning alternative rock band Eskimo Joe, guitar-slinging multi-award-winning artist Abbe May, critically acclaimed musician Stella Donnelly, multi-award-winning duo Gina Williams and Guy Ghouse and sisters Donna Simpson and Vikki Thorn from much-loved Australian Folk-Rock group The Waifs.
Men at Work's lead singer and successful solo artist Colin Hay will also feature in the Pre-Match Show as well as proud Yolngu man, rapper and Young Australian of the Year, Danzal Baker OAM- known as Baker Boy.
The Half-Time Show will feature hometown favourites and popular contemporary rock band Birds of Tokyo alongside the West Australian Symphony Orchestra who will entertain fans in a spectacular performance under lights.
In addition, September favourite Mike Brady AM will conduct a special performance remotely from Melbourne.
The Welcome to Country will be conducted by proud Noongar man of the South-West region Richard Wally OAM, while the Australian national anthem will be performed by Perth-born Musical Theatre Star and leading lady of Phantom of the Opera, Amy Manford.
AFL Executive General Manager Customer and Commercial Kylie Rogers said the first 2021 Toyota AFL Grand Final held in Perth was a great opportunity to showcase the best Western Australian music talent.
"After the success of a local all-Australian line-up at last year's Grand Final in Queensland, we know there is incredible support to bring together home-grown talent again this year," she said.
"The 2021 Telstra AFL Pre-Match and Half-Time Shows will celebrate Australian anthems and showcase a host of Western Australia music talent who are all incredibly excited to play in front of a full-house on home soil.
"This year's line-up features artists spanning across multiple generations, so we're confident there will be something for everyone to enjoy."
The 2021 Telstra AFL Pre-Match Show will commence at 4:15pm (AWST), with both the Telstra AFL Pre-Match and Half-Time Shows broadcast nationally on Channel Seven.