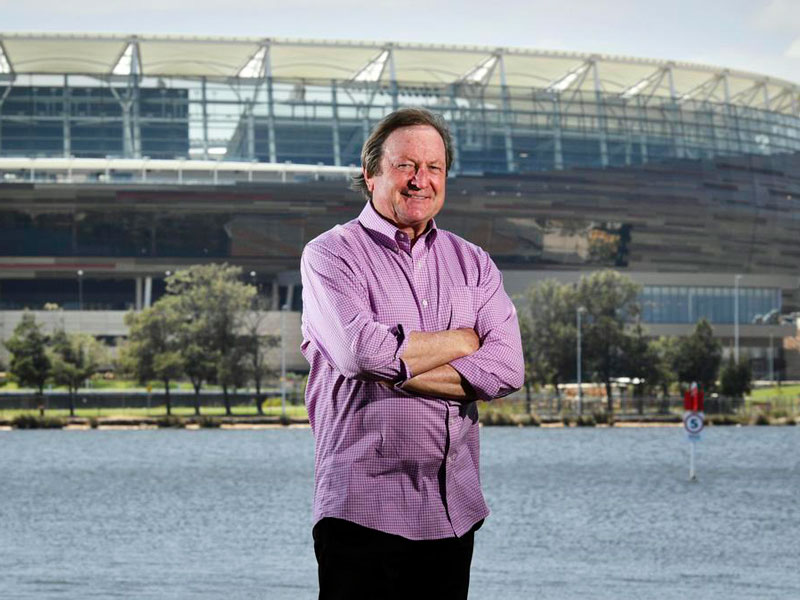 If anyone could find a silver lining to the dark cloud that is COVID-19 then it is Kevin Sheedy.
The legendary coach is ever the optimist.
For the second successive season the iconic Dreamtime match between Sheedy's two clubs Richmond, where he played, and Essendon, who he coached to four premierships, has been moved away from its traditional home at the MCG.
"We don't get many kicks out of COVID but this is a double kick after Darwin hosted it last year," Sheedy told OptusStadium.com.au.
"When you look back and see the history of Western Australian Indigenous players, it's great that they've got a game over there."
While the game between fierce rivals Essendon and Richmond would normally be the centerpiece of the day, it takes a backseat during Dreamtime matches.
Dreamtime in Perth will see both clubs, the competition and Western Australians celebrate Aboriginal and Torres Strait Islander cultures.
The significance of the match being held at Optus Stadium on Whadjuck Noongar land isn't lost on Sheedy.
"Western Australian Indigenous players should be celebrated," he said.
"Their performance over the last 100 years ever since Jimmy Melbourne started his career as the first Indigenous player in the WAFL.
"When you think back to the great players, when you look at just the WA Indigenous players, the team is just incredible."
Sheedy would know.
He was a selector of the Indigenous Team of the Century in 2005 that included 11 players born in Western Australia.
The 73-year-old sees Saturday's Dreamtime in Perth as a great opportunity to recognise the contribution of the Noongar people to Australia's Indigenous game.
"You get into some seriously good players when you line up the Noongar people into their own team," he said.
"They've had over 60 players play AFL. The full forward line would be something like Jeffrey Farmer, Lance Franklin and Phillip Matera. There's 1,800 goals looking at you.
"How many teams are going to do that formed from one Nation of Aboriginal people? That's just incredible.
"A centre line of Nicky Winmar, Derek Kickett, Byron Pickett if you like in the centre square along with Polly and Barry Cable, and you can throw Peter Matera on the wing. He kicked five goals in a Grand Final.
"These are incredible stories that I don't think the rest of Australia understand.
"Whether it's AFL people or not, to have that many champions and wonderful players to come out of the Noongar people is just an incredible story in Australian sporting history."