A dedicated Taxi rank is located adjacent to Victoria Park Drive.
There is no pick up and drop off for private vehicles including ride share.
Patrons are recommended to use their nearest train station or bus stop. Transperth fares are included in all Optus Stadium event tickets.
Please use the Transperth JourneyPlanner to accurately plan your trip prior to each event.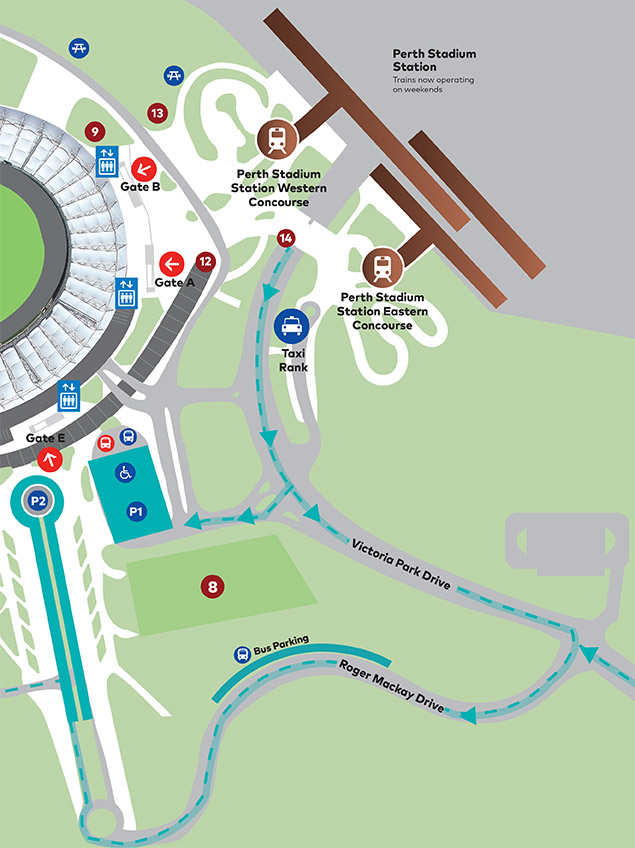 Plan your journey to Optus Stadium